Navy veteran and Maxar CEO explains why the world's largest commercial satellite manufacturer hires military.
Dan Jablonsky is the president and chief executive officer of Maxar Technologies, one of those really cool tech space companies that builds and flies satellites. If you've been down range, Maxar satellites kept you connected. If you listen to Sirius XM radio in your car, you can thank Maxar. Those satellite images of the front lines in Ukraine? Maxar.
You might be surprised that during our video interview, Dan described himself first as a dad and husband, then leader of a company that employs 5,000 people and is the largest manufacturer of commercial satellites in the world. He's also a former Navy surface warfare officer, nuclear engineer and Naval Academy grad who was a classmate of our CEO, Chris Hale.
Dan chatted with Chris about the cool things Maxar does, the career opportunities they offer transitioning service members and veterans, and what advice he has for military job seekers.
"We're really proud of the mission we have here. We're a proud supporter of veterans groups and we hire very well out of the veterans area where people are transitioning."
The following excerpts have been edited for length and clarity.
You can watch the entire interview on our YouTube channel.
On Satellites
We have about 2,000 people in northern and southern California—primarily Northern California—where we'll build everything from small form factor satellites … to the largest satellite we're building is going to be over 9,000 kilograms wet when it gets launched—so over nine tons that will be thrown into space to provide broadband coverage for all of North America. We're also building our next generation Earth observation satellites to take that high-grade satellite imagery of the Earth that everybody's gotten used to, especially with the recent events of the Russian/Ukraine war, and everything in between, including some cutting edge space robotics down in our Pasadena groups.
On Career Opportunities
We've got over 200, 250 job recs (requisitions) open right now in everything from people that do quality assurance work in the space field—the manufacturing, the engineering, the satellite—so we've got a very heavy aerospace background, very heavy engineering side there. But we run 24/7 mission operation centers and we've had a lot of success hiring veterans that are used to a shift work type operation mode, hitting timelines, being up 99.99% of the time and serving.
But then you know up and down the other part of the stack too and all the other business functions, we've got veterans in our accounting group. We've had veterans in our our legal and our compliance functions. We've got veterans that are sales people here or do business development work or anything else that a large functioning company has in its operations. We've got veterans throughout the organization and we're really proud of that fact.
On the Job Search
The advice I give to people is to really spend time as you think about either your industry or the types of companies you want to work with, the kind of people you want to work with, thinking about what they need. So if you spend your time thinking about what is it that I can do to help this company or this group of people or this group of teammates solve that pain point that they've got, and doing the research on it, doing the exploration, driving your interview toward the listening—not just telling them all the stuff you've done—but listening to what it is they're trying to solve and what they have the problem with. You're going to be way better at explaining how what you do and what you've done transitions into helping them. And you suddenly become attractive that way.
And that's how I think a lot of veterans I've seen have made that transition best. They talk a lot less about everything they've done and everything they've solved but they listen really well and then they take those experiences and they transition them into how they're going to help that team get stuff done.
On Soft Skills
People that can communicate effectively, that can hit timelines and deadlines, that have a passion to think outside the box, that work with teams to get things over the hump are really, really valuable in all the scenarios. And veterans we found have all of those qualities, all of those soft skills just in spades.
On Settling
And maybe the other advice I'd give is don't jump too quick. Really think about where you want to be, where you want to put your time and talent and energy, because you have options. I know it feels a little scary and it feels like you have to get that first job, but veterans are really, really valuable across a lot of ecosystems these days. And I hope everybody on this broadcast has some great opportunities and has the time and headspace to think about where they want to be. And if it doesn't work out, the good thing is you're not stuck on a ship for three years. You can just go do something else.
This article is from the March/April 2023 issue of G.I. Jobs magazine.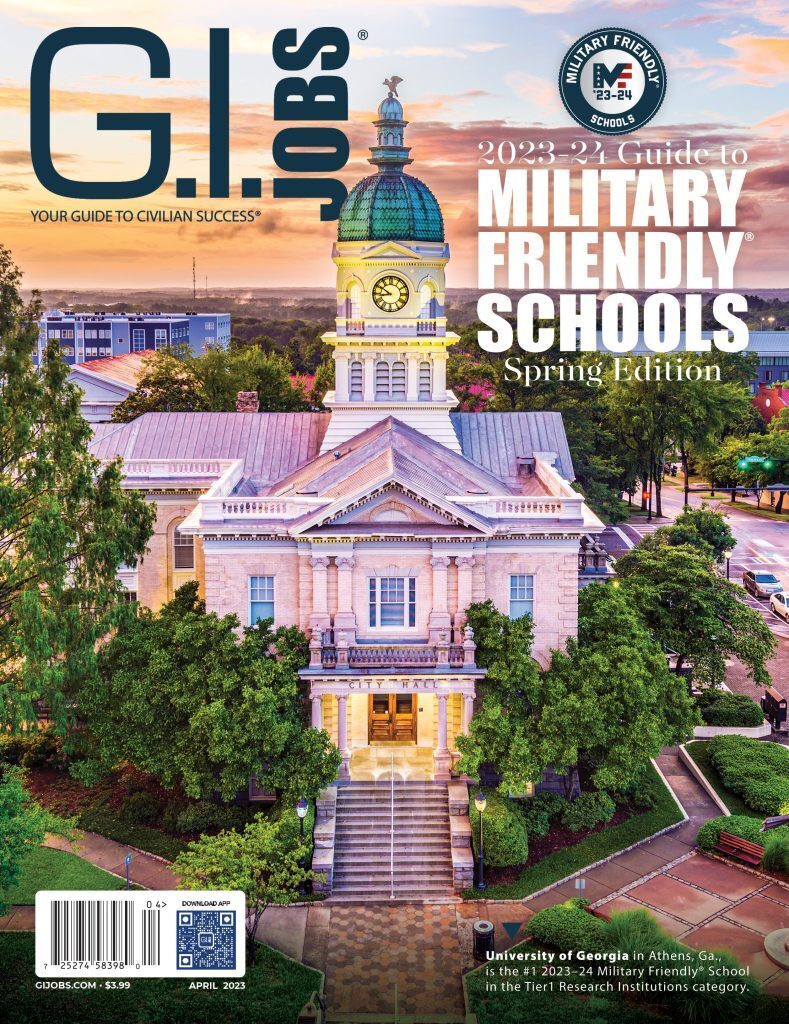 Summary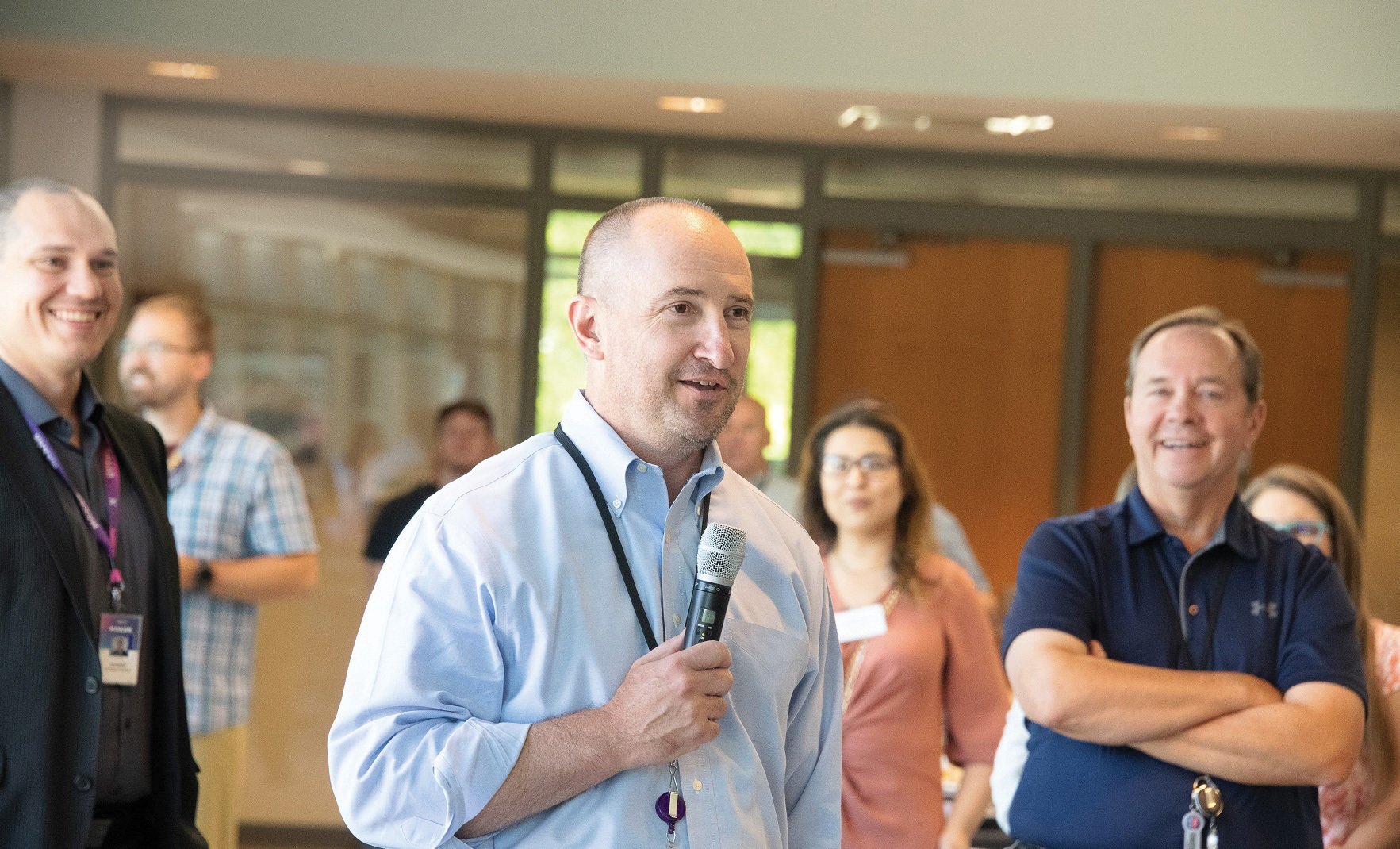 Name
Job Title
President and Chief Executive Officer