Grit learned from wrestling, military service helped him overcome the struggles of transitioning to college.
Like many veterans, Trevor Engling struggled a bit making the military-to-college transition. One challenge was balancing work and school. Another was adjusting to the civilian classroom culture after five years in the Navy.
"Unlike the Navy, you can not call your classmate a shitbag for not getting their homework done," he said.
Yes, that's frowned upon.
Engling focused his energy on his own schoolwork, wrestling and helping other veterans at the University of Southern Maine (USM). His success earned him the very first Student Veteran Athlete of the Year award, presented by Military Friendly® to an outstanding student veteran athlete who displays athletic ability and exemplary character, including leadership, sportsmanship, perseverance, mental toughness and participation in community and campus activities.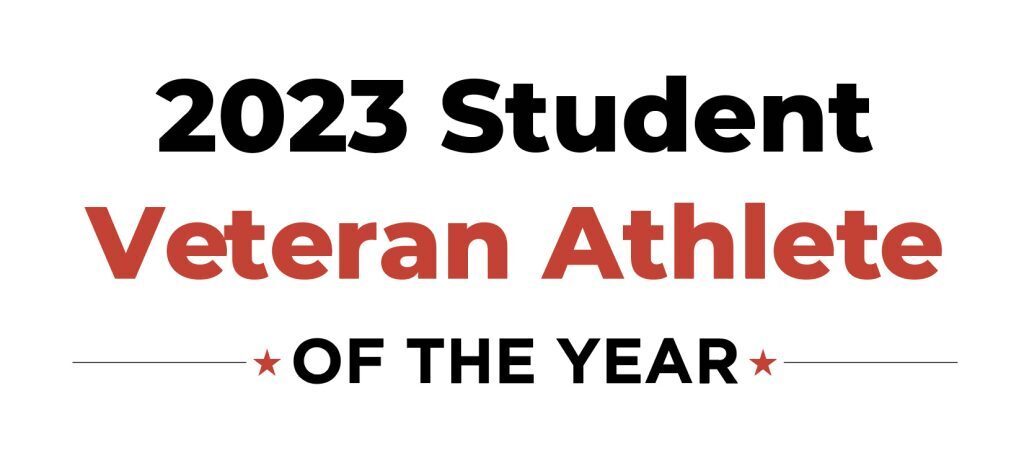 "Honestly, I'm in disbelief and completely humbled," Engling said. "I never considered my experience warranting accolades such as this. I just used my benefits and took advantage of the opportunities available to me. Being praised is something I loathe normally, but this is something I'm trying to enjoy and just say thanks when people congratulate me."
Lorrie Spaulding, who is USM's director of Veterans Services and school certifying official, nominated Engling for the award.
"The reason I nominated Trevor is because he sees every obstacle as an opportunity. If there is a barrier, he finds a way around it. He has a great attitude and it is contagious. He always comes at things with the idea that whatever it is has to be done. We can be miserable while we do it, or we can embrace the suck and have a good time. I am grateful to him for the reframe. I also nominated Trevor because I am impressed by his outstanding academic achievements, knowing all the competing interests on his time and attention."

Lorrie Spaulding, director of Veterans Services and school certifying official, University of Southern Maine
We asked Engling about his journey from Iowa to the Navy to the classroom.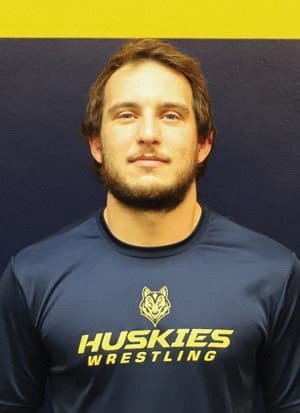 Trevor Engling
Master's degree, Educational Leadership
University of Southern Maine Portland/Gorham campus
Sport:Wrestling
GPA: 3.816
Military Service: Petty Officer Third Class (E-4), Navy (2012–2017)
Rating: Electronics Technician Radio (ETR), USS Annapolis (SSN 760)
Education: Bachelor's degree, secondary education, University of Southern Maine, 2021
You grew up in Iowa. What sports did you play in high school?
Yes, I am from Dubuque, Iowa, in the northeastern part of the state. I played football and wrestled all four years as well as running track my junior year to help with football.
Why did you enlist in the Navy?
I was quite disillusioned during my first stint in college, and felt that service could give me opportunities to get out of my hometown as well as help me to figure out what I wanted to do with my life.
What was your job in the military?
I was a submarine radioman stationed aboard the fast attack submarine USS Annapolis.
What were some of your duty stations?
I went to my schooling and was attached
to my seagoing command from Naval Submarine Base New London, as well as spending two years at Portsmouth Naval Shipyard.
What was your plan when you decided to separate?
I had been a volunteer coach at a local high school during my time at PNSY and knew I wanted to teach from that experience, so I decided to go to the University of Southern Maine based on the high accreditation of their educator program.
Why did you choose to enroll at the University of Southern Maine vs., say, the University of Iowa?
The two huge factors for me were the size of the schools and the location. I knew after a few visits back home that I did not want to teach in Iowa due to lack of support for educators from the state, as well as falling in love with the people of Maine and their amazing scenery.
What was it like for you when you transitioned to a campus environment after five years in the military?
It was a bit lonely my first semester. I kept to myself while I attended SMCC, but once I transferred to USM I not only found my academic groove but also gained some fantastic support systems within the athletic and veterans services departments.
What were some of the challenges?
One big obstacle was balancing work and school which was a new concept. Another was relearning social etiquette within the classroom. Unlike the Navy, you can not call your classmate a shitbag for not getting their homework done. Along with this came the idea that I could simply stay in my own lane and not concern myself with what others may or may not be doing academically.
How did you overcome those challenges?
The grit I learned from wrestling and was reinforced during my time in service helped me to set personal goals and sharpen my focus to the achievement of them.
You earned the William B. Wise Scholar-Athlete Award three times, correct? What is that award all about?
Not to brag, but I received my fourth William B. Wise award this winter, which was a goal of mine starting school. This award is given to student athletes at our school who maintain a 3.00 or higher throughout the year.
Given the challenges you faced during your transition from the military to college, how are you paying it forward?
I currently work as the Veterans Services Department's graduate assistant, where I designed and implemented our veterans orientation, as well as offering assistance to veterans when finding and applying for scholarships to help with their financial needs.
What other activities are you involved in on or off campus?
Right now I am the assistant wrestling coach for the Scarborough/Gorham Co-Op High School team, as well as the Scarborough Middle School head coach. I also try to give as much time as possible to a local club I have worked and trained with for the last five years.
What advice would you give to service members who are preparing to pursue a college education when they leave service?
Expose yourself. To new ideas, new people, new experiences. You as service members have an incredible skill set that can get you through all forms of adversity, but there is always more we can learn and grow from.
This article is from the March/April 2023 issue of G.I. Jobs magazine.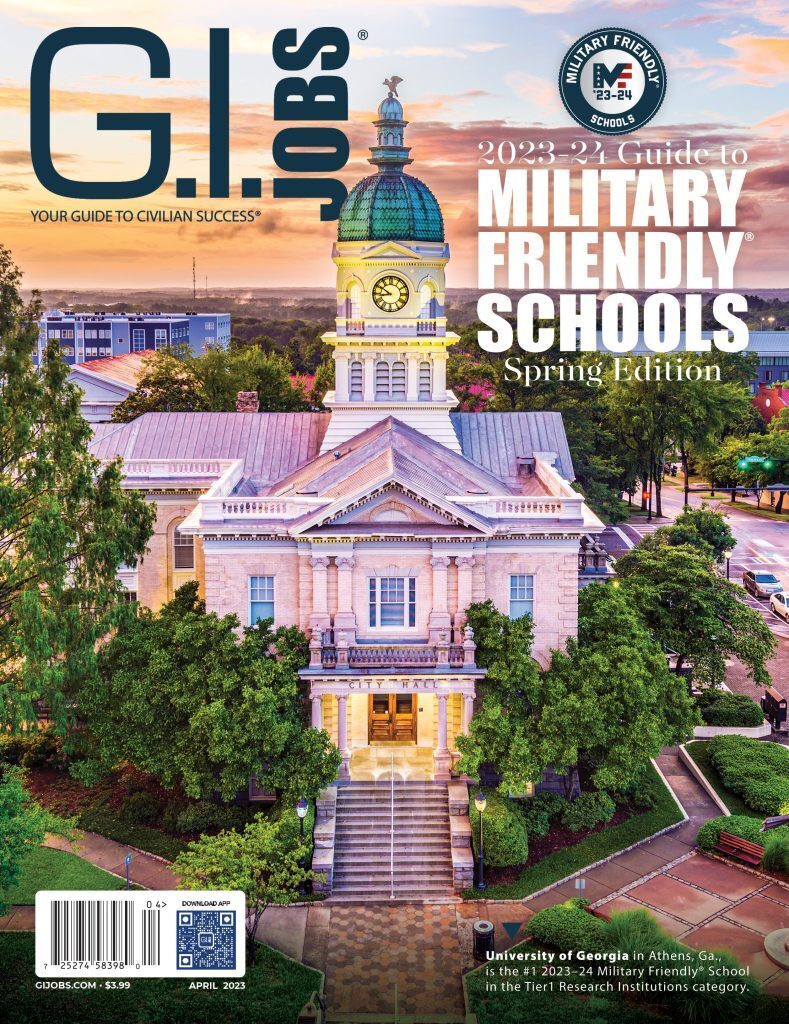 Summary