[fullwidth background_color="" background_image="" background_parallax="none" enable_mobile="no" parallax_speed="0.3″ background_repeat="no-repeat" background_position="left top" video_url="" video_aspect_ratio="16:9″ video_webm="" video_mp4="" video_ogv="" video_preview_image="" overlay_color="" overlay_opacity="0.5″ video_mute="yes" video_loop="yes" fade="no" border_size="0px" border_color="" border_style="" padding_top="20″ padding_bottom="20″ padding_left="" padding_right="" hundred_percent="no" equal_height_columns="no" hide_on_mobile="no" menu_anchor="" class="" id=""][one_third last="no" spacing="yes" center_content="no" hide_on_mobile="no" background_color="" background_image="" background_repeat="no-repeat" background_position="left top" hover_type="none" link="" border_position="all" border_size="0px" border_color="" border_style="" padding="" margin_top="" margin_bottom="" animation_type="" animation_direction="" animation_speed="0.1″ animation_offset="" class="" id=""][imageframe lightbox="no" lightbox_image="" style_type="none" hover_type="none" bordercolor="" bordersize="0px" borderradius="0″ stylecolor="" align="none" link="" linktarget="_self" animation_type="0″ animation_direction="down" animation_speed="0.1″ animation_offset="" hide_on_mobile="no" class="" id=""]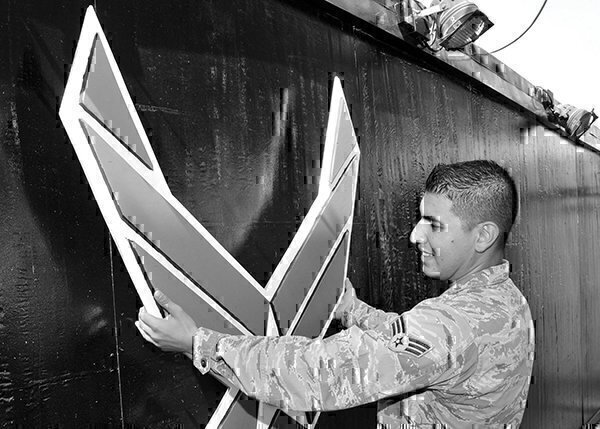 [/imageframe][/one_third][one_third last="no" spacing="yes" center_content="no" hide_on_mobile="no" background_color="" background_image="" background_repeat="no-repeat" background_position="left top" hover_type="none" link="" border_position="all" border_size="0px" border_color="" border_style="" padding="" margin_top="" margin_bottom="" animation_type="" animation_direction="" animation_speed="0.1″ animation_offset="" class="" id=""][fusion_text]Bernabe Negron
Age: 27
Military Service: Air Force (2011-2016) Air Force Reserve (2016-Present)
Highest Rank: Senior Airman (E-4)
AFSC: Services Force Support

[/fusion_text][/one_third][one_third last="yes" spacing="yes" center_content="no" hide_on_mobile="no" background_color="" background_image="" background_repeat="no-repeat" background_position="left top" hover_type="none" link="" border_position="all" border_size="0px" border_color="" border_style="" padding="" margin_top="" margin_bottom="" animation_type="" animation_direction="" animation_speed="0.1″ animation_offset="" class="" id=""][separator style_type="none" top_margin="50px" bottom_margin="" sep_color="" border_size="" icon="" icon_circle="" icon_circle_color="" width="" alignment="center" class="" id=""][fusion_text]
Degree: Bachelor's, criminal justice
Graduation: Expected, 2017
Florida Technical College
[/fusion_text][/one_third][/fullwidth][fullwidth background_color="" background_image="" background_parallax="none" enable_mobile="no" parallax_speed="0.3″ background_repeat="no-repeat" background_position="left top" video_url="" video_aspect_ratio="16:9″ video_webm="" video_mp4="" video_ogv="" video_preview_image="" overlay_color="" overlay_opacity="0.5″ video_mute="yes" video_loop="yes" fade="no" border_size="0px" border_color="" border_style="" padding_top="20″ padding_bottom="20″ padding_left="" padding_right="" hundred_percent="no" equal_height_columns="no" hide_on_mobile="no" menu_anchor="" class="" id=""][fusion_text]This isn't the first time Senior Airman Bernabe Negron has been featured in an article. During a deployment to Southeast Asia with the Air Force Reserve, Negron was the subject of an article highlighting his artistic initiative after he created, painted and mounted emblems and shields on the walls of the 380th Air Expeditionary Wing's Community Activity Center pavilion, a popular hang-out for the wing's off-duty personnel. His motivation for the extra work, he said in the article posted on the U.S. Air Forces Central Command website in 2014, was to lift the spirits of the soldiers and airman at the base.
"It looked like a place without feelings," Negron said in the article. "FSS is a squadron that is the heart of the base. Since we are the heart of the base we need to maintain the spirit. So that's why I came up with the idea to add color."
These days Negron is working on a bachelor's degree in criminal justice at Florida Technical College. His goal is to pursue a civilian career in federal law enforcement. We asked Negron about the challenges of earning a college degree while serving in the Air Force Reserve.
Why did you decide to go back to school?
Negron: I decided to go back to school to further my knowledge, to achieve a better career goals and become a professional in the law enforcement field.
How did you decide which degree to pursue?
Negron: I chose to study criminal justice because I have a strong passion for law enforcement, and it ties with the Air Force as well.
How did you research which school you would attend?
Negron: I found out about Florida Technical College through my biggest supporter, my wife, who was at the time I was being deployed attending the school for her bachelor's degree. She gave me positive feedback in regards to the programs.
Why did you choose Florida Tech?
Negron: I chose Florida Technical College because it is an accelerated program, military friendly, hands-on, and you feel warm and welcomed.
What are your career goals?
Negron: My goal once I finish my bachelor's degree is to go into officer school and to have the opportunity to go into a federal job.
What are the challenges in completing a degree while still serving?
Negron: Sometimes you have to sacrifice important events and be persistent in order to achieve the main goal of what you are aiming for in life.
What are some lessons learned that you would share with other military students?
Negron: If you have the opportunity to move on in life, do not waste your time thinking about what to study; just take the step to move and keep walking.
Are you using the GI Bill?
Negron: I am using the Post-9/11 GI Bill (Chapter 33).
Does it cover all of your expenses?
Negron: Yes, the GI Bill covers my whole tuition.
Did you have any difficulty adjusting to campus culture?
Negron: I did not have any difficulties adjusting to campus culture, because the school staff are very welcoming and they made me feel like I'm at home.
What advice would you give to other students to help them adjust to campus culture?
Negron: The advice I would give to other students would be have a positive mindset, be open-minded, and help others.
Was it challenging attending classes with young, civilian students?
Negron: There is no challenge for me because we are all equal.
If you could redo your transition to school, what would you do differently?
Negron: I believe that all the measures and steps that I've taken have been sure and precise. I don't think I would have to redo any process.
What is your best advice for transitioning service members?
Negron: My best advice to transitioning service members would be based on three words: determination, focus and persistence.[/fusion_text][/fullwidth]