How did Army veteran Daniel Alarik build Grunt Style into the nation's largest military and patriotic lifestyle apparel company?
The surprising answer: By never trying to be an apparel company in the first place.
Alarik, 35, founded Grunt Style in 2009 while completing a tour of duty as a drill sergeant at Fort Benning in Georgia. He was eyeing the end of his Army Reserve career and he wanted to maintain a connection to the culture of "pride and patriotism" he had experienced while serving nine years and through two deployments in the Army infantry. He finished his career in the National Guard.
"It was never about clothing," he explains. "Clothing is a way to express who you are. We're not a fashion brand. We are a brand that means something because we really try hard to talk the talk and walk the talk."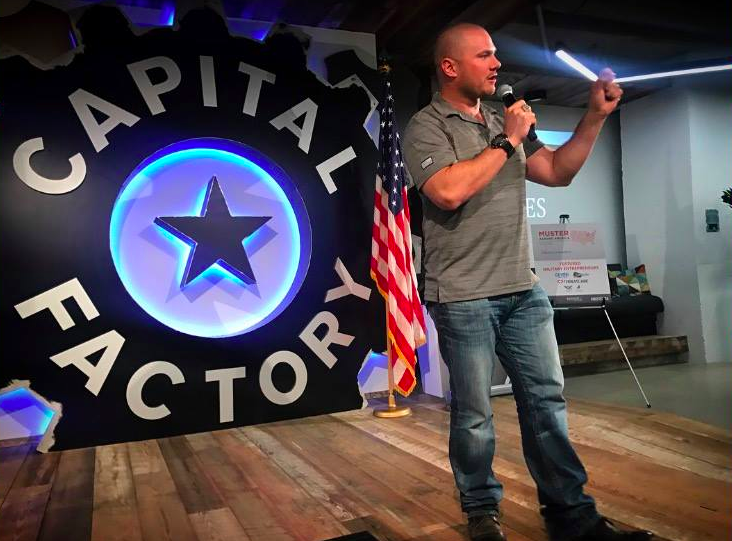 Today, Grunt Style is a lifestyle brand known for its signature patriotic and military-influenced graphic T-shirts, fitness wear and outdoor wear for men and women. Grunt Style has grown to include a motorsports apparel line, golf line, pro line, outdoor-gear-themed box-of-the-month club called Alpha Outpost, Grunt Fit fitness app and Merica Bourbon. Headquartered in suburban Chicago, Grunt Style now has 500 employees, half of whom are military veterans. As a privately held company, Grunt Style does not release revenue totals, though media have estimated annual revenues of $100 million.
While Grunt Style's roots are planted in the military ethos, its customers now come from all walks of life.
I started with $1,200. I almost went broke a dozen times. But I was able to figure out what business is, which is basically taking one dollar and turning it into two [dollars].'
"We started very heavily niched in the military community, and then every year we kept growing that target bigger and bigger until we're hoping to realize our end mission, which is to bring that culture of pride and patriotism to everyone in the United States. We're finding so many people in the world want a piece of that," says Alarik, noting Grunt Style apparel is carried by stores as far flung as Vietnam.
READ NEXT: 10 WORST JOBS TO HAVE IN 2018
At first glance, Alarik's background might not appear to be the stuff entrepreneurial empires are built upon. He enlisted in the Army in 2000 after graduating from high school and his civilian work experience was as a personal trainer and website designer. Despite lacking business school training, Alarik knew how to measure success in business.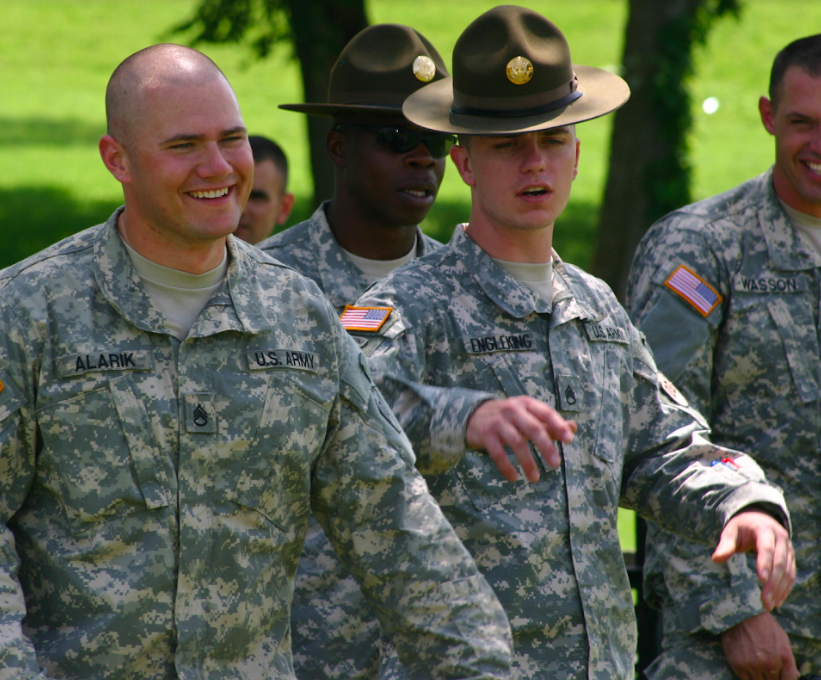 "I started with $1,200. I almost went broke a dozen times," says Alarik, who credits his passion for reading for helping to sharpen his business acumen. "But I was able to figure out what business is, which is basically taking one dollar and turning it into two [dollars]. The faster I could turn that $1,200 into $1,500 and then $2,000, I'd have more product to sell. Your goal is to have some money left over at the end of the day."
While working two other jobs, Alarik launched Grunt Style from the back of his car. He spent three years hopscotching across states selling T-shirts at military bases, flea markets and fairs. Unable to pay himself, he often slept in his car between events. "It's a lot of hustling and selling just to get your feet off the ground," he explains.
'Stop spending time dreaming and start doing. Go create a product and go sell it. If you can convince somebody who's not your aunt to buy it – a product or a service – you might have a business.'
Mission preparedness and other military skills translate well to entrepreneurship, but Alarik says most veterans – including him – start out in business lacking one talent essential to success.
"One of the qualities the military doesn't teach you, but you absolutely must focus on, is how to sell," he says. "Selling is important when starting a business. You're the No.1 sales driver of your company. You don't create a product and then just hope people find you. You have to go out and get in front of people and sell it – sell it over and over again."
Turned down for business loans, Alarik was forced to use his own savings to launch Grunt Style. He now knows that was a blessing in disguise.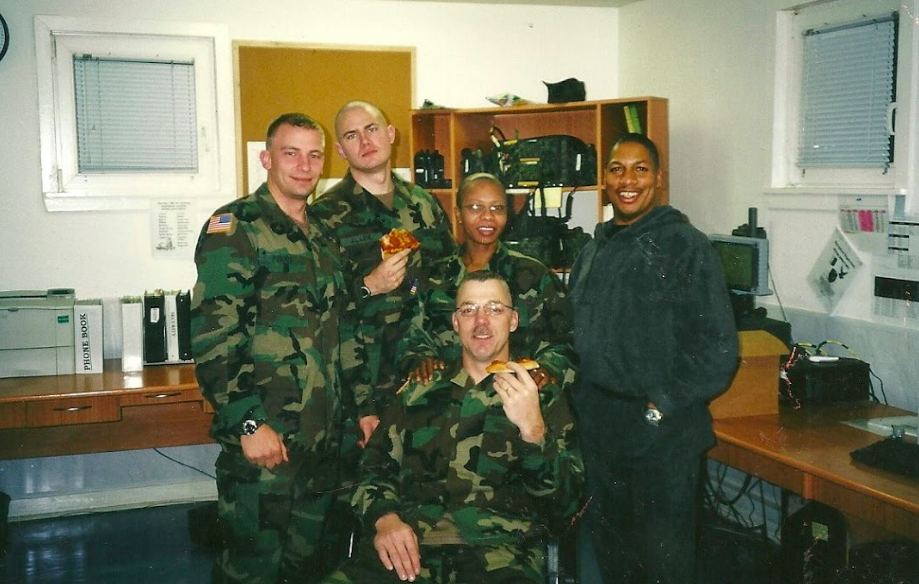 "Veteran entrepreneurship wasn't a big deal in 2009 or 2010," he explains. "I asked for a few loans. Thank goodness I got turned down everywhere because I would have burnt that money. I had no idea what I was doing."
He advises fledgling entrepreneurs to bootstrap their businesses rather than borrow capital.
"Don't take money," Alarik warns. "Go earn it. Use your own money. Make your mistakes while it doesn't cost you everything. It doesn't matter how confident you are. You haven't proven anything until you can prove you can make money. You don't do that until you have money in the bank you didn't put in there. It was spent by customers."
'Don't take money. Go earn it. Use your own money. Make your mistakes while it doesn't cost you everything. It doesn't matter how confident you are. You haven't proven anything until you can prove you can make money.'
Today, Gruntstyle.com and Alphaoutpost.com websites generate most of Grunt Style's sales, but the brand's apparel and accessories also are sold by more than 1,100 retailers, including big box stores such as Gander Outdoors and Cabela's. With record revenues, Grunt Style is in growth mode. A cut-and-sew factory is opening in San Antonio, Texas, while the company's footprint in Illinois boasts one of the country's largest screen printing operations. Alarik, who guarantees any veteran who applies a job interview, expects Grunt Style to open additional U.S. factories later this year.
Grunt Style eschews traditional marketing channels. Instead, the company connects with customers through its website and social media, where Grunt Style has racked up nearly 2.3 million Facebook fans and more than 500,000 Instagram followers as well as a large YouTube audience. Grunt Style also has affiliations with NASCAR, Mixed Martial Arts and Ultimate Fighting Championship. Grunt Style and their employees also pride themselves on supporting numerous veteran- and community-related charitable causes.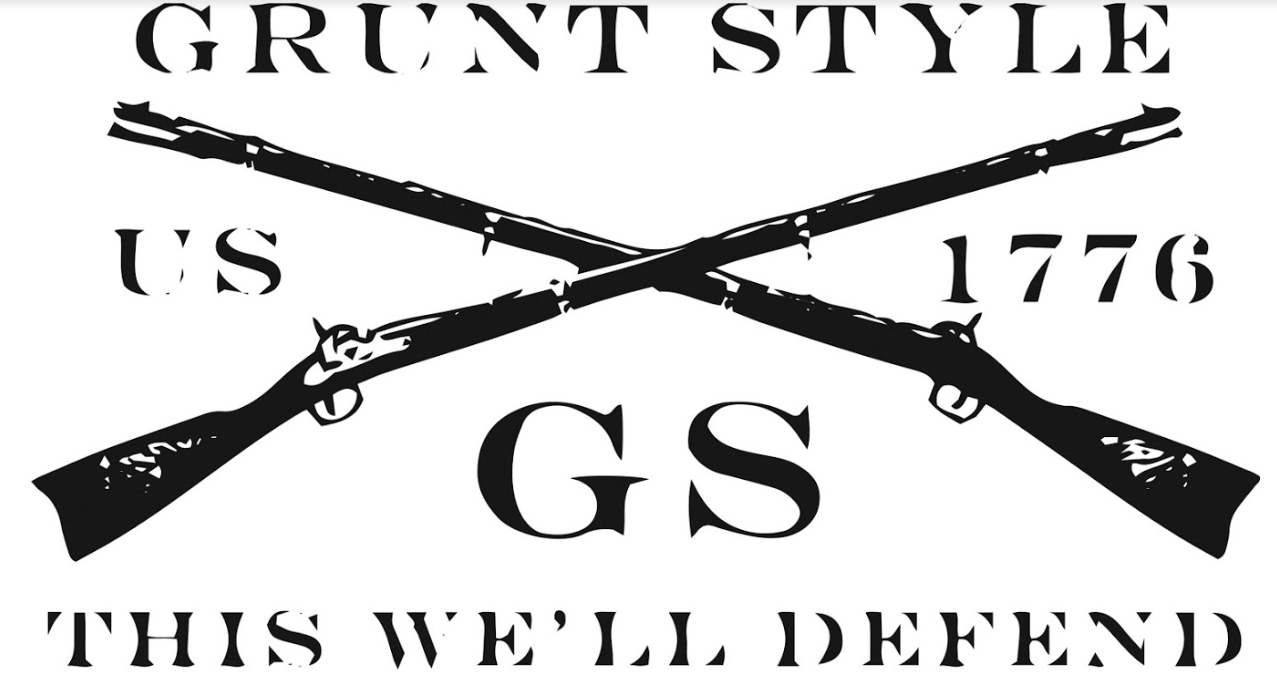 Grunt Style Chief Operating Officer Tim Jensen literally knows the company from the bottom up. Jensen faced personal struggles after the leaving the Marine Corps, but eventually rebounded and earned a college degree. Yet he failed to find work. When a graphic designer job opened at Grunt Style, Jensen was confident he would land the position. At the end of his interview, Alarik told Jensen he wasn't going to be offered the job. While driving home, Jensen received a call from Alarik offering him a position folding T-shirts. Unfazed by the bottom-rung offer, Jensen jumped at the opportunity.
"I didn't ask what it was paying. I just asked when I needed to be there," he says.
In four short years, Jensen advanced from the T-shirt table to the C-suite.
"It boils down to opportunity. Grunt Style has a unique way of presenting opportunities through new sales areas, new marketing strategies," Jensen says. "I started out folding T-shirts. The most entry position in the entire company. Then I became press operator, then lead press operator, then production manager, then operations manager. Now I'm the chief operating officer."
Alarik would like to see more veterans turn their entrepreneurial ideas into reality.
"You can plan for years and your plans are probably going to be wrong," he says. "The plan I make today will probably barely last a year, and I've been doing this for years. Stop spending time dreaming and start doing. Go create a product and go sell it. If you can convince somebody who's not your aunt to buy it – a product or a service – you might have a business. You won't know that until you do it."
READ NEXT: 9 POPULAR AND HIGH PAYING ENGINEERING CAREERS