Nationwide shortage and great pay are two great reasons to consider this career.
Shortages of nurses plagued the healthcare industry even before the Covid pandemic. The shortage is felt in every corner of the industry, from educators to hospitals to outpatient clinics. The US Bureau of Labor Statistics estimates 203,000 additional nurses will be needed every year over the next decade. With a median salary of $77,600, it's a great occupation to pursue.
The nation's 3.1 million nurses work in every aspect of healthcare, including ones many people never consider. We visited two veterans working as nurses for Travelers* and Johnson & Johnson.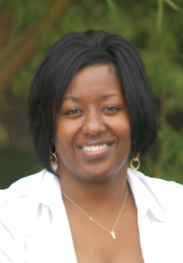 Tammy Lockhart
Site Lead, Global Health Services at Johnson & Johnson
JOB LOCATION: Cincinnati
AGE: 52
MILITARY SERVICE:
Staff Sergeant (E-5),
Ohio Army National Guard (1987–1993)
Air Force Reserve (1993–1997)
MOS/AFSC:
Water Treatment Specialist (92W, OANG)
Aerospace Medical Service (4N0X1, USAFR)
Post-secondary education:
Associate of Science in Nursing, Sinclair Community College, 1999
Bachelor of Science in Nursing, Ohio University, 2012
Master of Science in Nursing, University of Cincinnati, 2016
License: Registered Nurse
Certification: COHN-S
Why did you choose nursing? Much like the military, I felt drawn to become a nurse. I wanted to work in a respected profession that allowed me to help people in their most vulnerable and unexpected moments.
What do you do in your current job? Generally, an occupational health nurse will deliver health and safety programs and services to workers, worker populations and community groups. Our practice focuses on promotion and restoration of health, prevention of illness and injury, and protection from work-related and environmental hazards. 
What were the biggest challenges serving in the Guard and Reserve? My employers have never made me choose between my military service and continuing to advance my civilian career. Paid leave and benefits like those offered at Johnson & Johnson for activations and school made a big difference.
What do you love most about nursing? The most rewarding aspect of being a nurse is the emotional rewards you get by supporting those who are in need or vulnerable with knowledge, care, empathy, kindness and respect. There is a great opportunity to make a difference in the world by connecting, building meaningful relationships and potentially saving lives.
What's the biggest challenge? In a nursing career in general, stress and professional burnout can be big challenges. In many cases, nurses can face demanding shifts, inadequate staffing, physical demands and constantly changing technology.
What hours and days do you typically work? Monday–Friday, 0800–1630
What mistake would you advise service members or veterans interested in pursuing this career to avoid? Entering the field of nursing for the wrong reason. This profession is challenging in many ways and requires a caring heart, empathetic personality and the need to make a difference in the lives of others.
What about you would surprise most people? People are most surprised when they hear that I am a war veteran. I love art. There are many times that I go to a museum just to sit. Just being in the atmosphere of creativity makes me want to be creative.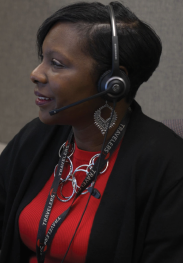 Latrik S. Jackson
Medical Case Manager at Travelers*
JOB LOCATION: Overland Park, Kan.
Employed since: October 2014
AGE: 47
MILITARY SERVICE: Major (O-4), Air Force (1993–1997) Missouri Air National Guard (1997–1998, 2009–Present)
AFSC: Clinical Nurse (46N)
Post-secondary education: Bachelor of Science in Nursing (BSN)
License: Registered Nurse (RN)
What is your military job? In the Missouri Air National Guard, I serve as a clinical nurse at the 139th Medical Group. We provide general health care to our service members, including optometry, hearing, dental and physical exams, as well as labs and vaccinations. Our efforts are aimed at ensuring that service members are healthy, maintain readiness and are prepared for deployments.
What's your biggest challenge as a member of the Guard?
My biggest challenge while serving in the Air National Guard has been leaving my children for training or deployment. I love being a mom, and it's always hard to leave home for long (or even short) periods of time.
What do you do in your civilian job? I work as a medical case manager providing care and support for injured workers. I review and grant authorization for medical treatment, serve as a liaison between the injured worker, medical providers and employer, and coordinate all aspects of medical care until the injured worker is able to resume their regular job duties.
Why did you choose to work in insurance? Working at Travelers has provided me with a unique opportunity to combine my nursing and military skills to evaluate clients' care, be an advocate during the treatment process and offer overall support and service during what is often a challenging time in the client's life.
How does your military training and experience help you in your civilian career? My military training has given me a solid foundation when it comes to providing service, exhibiting leadership and working with multiple entities toward a common goal—all of which help in my role as a medical case manager. I'm required to be proactive, manage a strategy and coordinate care between multiple parties with the goal of providing optimum care and timely resolution.
What about you would surprise most people? I enjoy bowling and can get rather competitive during a game, especially with my family … but it's always a great time!