Chris Cassidy shares his inspirational life story from Navy SEAL to NASA… and beyond!
Imagine opening the hatch of the International Space Station and looking down to see Earth between your feet. Talk about an adrenaline rush.
Chris Cassidy has done it. And much more. The retired Navy captain graduated as Honor Man from his BUD/S class, deployed twice to Afghanistan and twice to the Med as a Navy SEAL, and completed three space flights and 10 space walks as a NASA astronaut. How do you get an adrenaline rush after that?
"I mean, I'm just a normal guy working a civilian job, but you know I like to do the same stuff … exercise, ride bike, not get passed on the Peloton screen by other 50 year olds," Cassidy said, laughing.
We interviewed Cassidy about his transition from the Navy, his adventures in the military and in space, and his new role as president of the National Medal of Honor Museum that will open in Arlington, Texas, on Veterans Day in 2024.
Here are a few highlights from the conversation. They have been edited
for brevity.
Watch the full interview with Chris Cassidy here:
On Transition
"It was the summer of '21 when I was going through it, and you hear people tell you that it's a process that you have to go through physically and emotionally … 'Yeah, that's not gonna affect me.' But it really did. I had a government paycheck—a Navy paycheck specifically—since I was 18 years old, and I got to do some amazing things, but it was all because I was in the Navy. And then leaving and moving on to something else you realize there's this void that will be there—the service piece. And for me, I got really lucky because now I'm working amongst military veterans and special military veterans, and I feel like there's a little bit of plug-in on the service part still now that I've hung my uniform up and am working as a civilian."
On Childhood
"I mean this in all sincerity … I was just a normal kid. I loved sports. I grew up in a small town in Maine where you could play three sports in a school year. I just always enjoyed sports, I enjoyed being part of a team. The town was on the coast, so I did enjoy the water."
On BUD/S
Cassidy was selected as Honor Man in his BUD/S class, which is picked by his peers and instructors. "To be honest, that's my most proud moment in receiving that designation."
On SEALs
"Yeah, so much to say in that time period, but the first four years I drove underwater vehicles called SEAL Delivery Vehicles. I loved that job. I just thought it was so cool when you submerge with your buddy and you're just problem-solving on your own in the ocean. Launching from a full-size submarine and coming into shore on some mission, and later on in the twilight hours rendezvousing with the submarine out in the sea—I just really loved it."
On Leadership
Cassidy had a super awkward moment with his commander as they shared an outdoors toilet in Afghanistan. Watch the video for the full story (it's a good one). "So I sit down, drop my trousers, our knees are touching, our boots are touching, it's a super awkward moment. But then all of a sudden he leans to me and goes, 'Hey, you know what I expect of you? I expect you to make good decisions and bring the guys home safely.' So in that really awkward, funny, vulnerable moment I got the biggest leadership lesson of my life … the reason I was getting a paycheck from the United States government that day was to use my head, make good decisions and execute the mission safely and effectively. And it applies to all of us. It applies to civilians, military, whoever."
First Space Shuttle launch
"Driving to the launch pad with my shuttle crew. Getting out of the van and looking up at this tower of steaming energy, and the smell and sound, just all of that energy trapped up in that thing. And riding the elevator to the top of it. The moment they lit it off and you're just rumbling and realizing it's really here."
First Space Walk
"My first space walk, opening the hatch and looking down at the planet between my toes … there's just so many stories to share. Everything was just amazing. And looking out the window at our Earth below you. You know, people often ask, 'Did it change you in any way?' 'No, not really. Like, I'm the same guy. But it did make me more appreciative of Earth as a home to now 8 billion people. And just like the car we drive or the space station we're in at the time, it's a thing that needs to be maintained."
This article is from the February 2023 issue of G.I. Jobs magazine.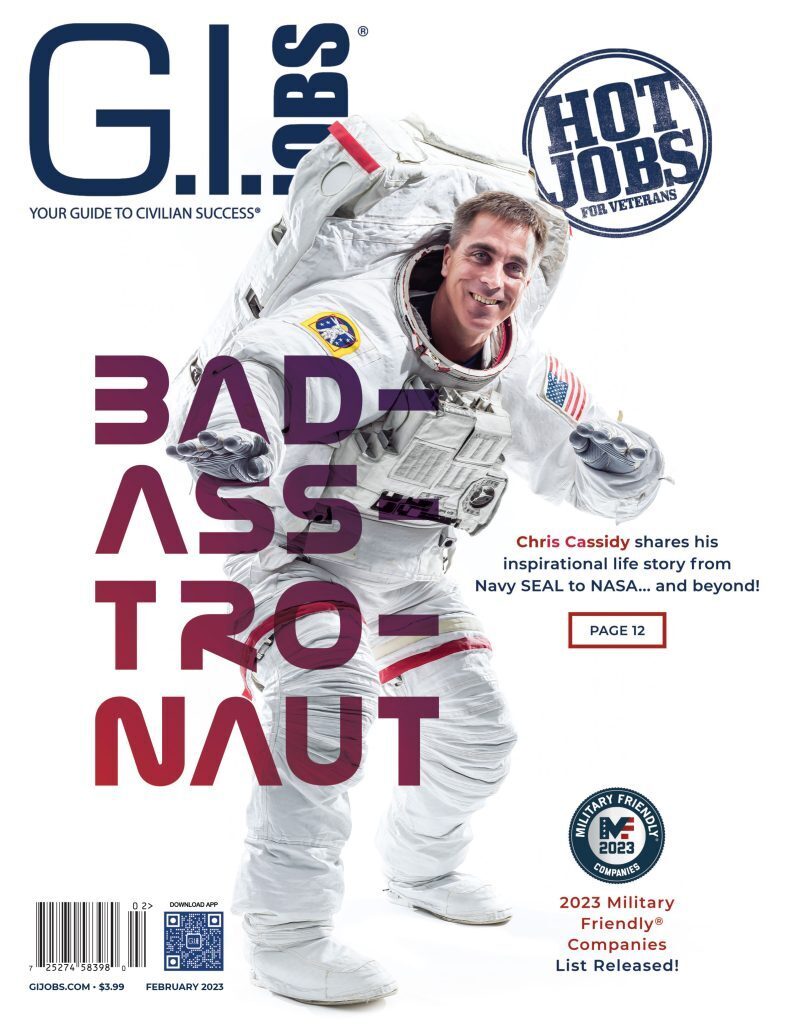 Summary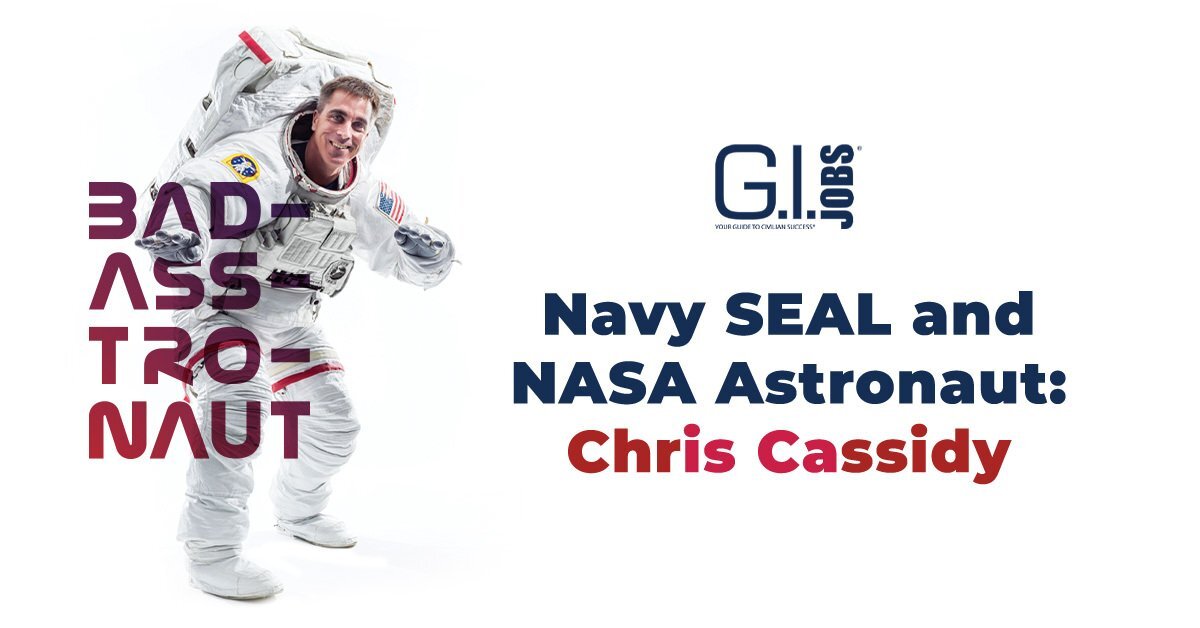 Name
Job Title
Company
National Medal of Honor Museum