If you've seen Top Gun, then you know how it ends — with a huge dogfight. Enemy MiGs shoot down one F-14 Tomcat, but at the expense of four airframes. The hero of the engagement, Lieutenant Pete "Maverick" Mitchell, is responsible for shooting down three of those MiGs.
At the end of the film, Maverick gets his choice of duty stations and returns to Top Gun as an instructor where he's reunited with the lovely Charlie. Happily ever after, right? This is all well and good in Hollywood's version of the military… but what would have really happened after that dogfight?
He'd probably get chewed out for the high-speed pass
Lt. Pete "Maverick" Mitchell would be in for a very extensive chewing out — in something much more intense than this counseling session.
(U.S. Navy photo by Mass Communication Specialist 2nd Class Kyle Hafer)
In fact, it may very well go beyond a chewing out since he has a pattern of performing these — three before the film starts, another at Top Gun, and yet another during the climactic dogfight. At the very least, he's likely to get a letter of admonition placed in his file. His chances for promotion to lieutenant commander will still be high, but he may be passed over for a year or two.
He'll spend a lot of time talking about the dogfight
Maverick would be in so many debriefings, he'd be sick of talking about the dogfight.
(U.S. Navy photo by Mass Communication Specialist 3rd Class Ford Williams)
He will be debriefed. He'll have after-action reviews and write several after-action reports. By the end of it, he'll probably be sick of talking about the dogfight — as will the other pilots and radar-intercept officers involved. Merlin will be stuck talking about it for years, and so will Iceman, Slider, Hollywood, and Wolfman.
He'll eventually get decorated for valor
Like this EOD specialist, Maverick would be decorated for valor.
(U.S. Navy photo by Mass Communication Specialist 3rd Class Christopher A. Veloicaza)
After all is said and done, three kills is hard to ignore. Then-Lieutenant Randall "Duke" Cunningham received the Navy Cross for his three kills on May 10, 1972. More likely, Maverick would get the Silver Star or Distinguished Flying Cross.
His career, after Tailhook, will probably come to a halt
Like Frank Kelso, Maverick could see his career hit a roadblock after the Tailhook scandal.
(US Navy)
The Tailhook scandal rocked the U.S. Navy and Marine Corps, bringing dozens of instances of officers committing sexual assault to light. As a consequence for their actions, many careers were snuffed out.
Maverick's past antics at parties (including the infamous $20 bet with Goose) would likely catch up with him. If he's on a promotion list, some Senator would probably put a hold on it until he's removed. Maverick will be able to serve 20 as a lieutenant commander and get his retirement.
He'll keep flying — but with a contractor
Maverick's flying career post-Navy would likely include working for a contractor.
(U.S. Navy photo by Gillian M. Brigham)
Maverick's post-Navy career would likely see him with a contractor, like Draken International. He probably wouldn't fly the F-14 anymore, but rather a wide range of jets, from the A-4 to the MiG-21. Combined with his Navy pension, Maverick would do pretty well for himself when all's said and done.
This article originally appeared on We Are The Mighty
More From We Are The Mighty
5 Reasons Why Troops Stick Together After the Military
4 Reasons Why Showering On Deployment is Disgusting
7 of the Greatest Songs Every Veteran Knows
6 Things You'd Take Back Before Leaving the Military
6 Dumb Things Veterans Lie About on the Internet
Follow We Are The Mighty on Twitter
READ NEXT: 7 OLD MILITARY JOBS WE'D LOVE TO SEE COME BACK

Summary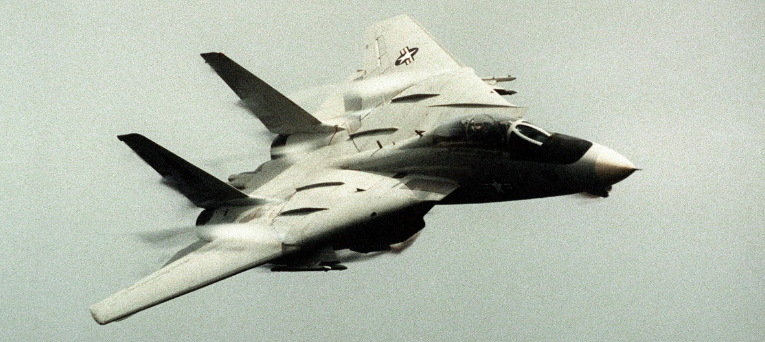 Article Name
What Really Would Happen to Maverick After His Dogfight in Top Gun
Description
The ending dog fight in the classic movie Top Gun made Maverick into a hero. But in the real military things would be a bit different.
Author