The recently signed Harry W. Colmery Veterans Educational Assistance Act, commonly known as the Forever GI Bill, is easily the most significant expansion of veterans' education benefits since the enactment of the Post-9/11 GI Bill nearly 10 years ago. With improvements for reservists, families of the fallen, veterans who experienced school closures and others, it is truly a transformative piece of legislation for thousands of veterans and their survivors.
Included among the bill's many important sections is the provision that will finally grant full Post-9/11 GI Bill benefits to all veterans who were awarded the Purple Heart on or after Sept. 11, 2001. The Military Order of the Purple Heart (MOPH) was a staunch supporter of this improvement, and we are eager to explain what this will mean for Purple Heart recipients in the coming months and years.
Prior to the enactment of the Forever GI Bill, only those veterans who served at least 36 months on active duty or were discharged due to a disability received full Post-9/11 GI Bill benefits. Those who served less than 36 months on active duty were entitled to only a portion of the benefit, proportionate to the length of their service. Late last year, MOPH identified that many Purple Heart recipients were being left behind by this policy, and began asserting our opinion that this needed to change.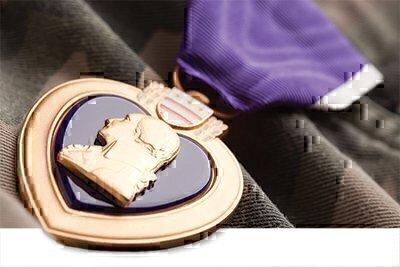 The MOPH position on this issue has been clear and consistent from day one: Any veteran who sheds their blood on a post-9/11 battlefield has already fully met the service requirement for the GI Bill that bears the name of the conflict in which they served, regardless of the amount of time they spent on active duty.
READ NEXT: WHAT THE FOREVER GI BILL MEANS FOR NATIONAL GUARD, RESERVE
Furthermore, we recognize that being wounded in combat against the enemy carries with it a unique set of challenges, and MOPH strongly believes that we as a country owe those veterans the best possible educational opportunities as they begin their transition back to civilian life.
In early 2017, standalone bills were introduced in both the House and the Senate with MOPH's strong endorsement to grant full Post-9/11 educational benefits to Purple Heart recipients. With the bipartisan, bicameral support of Congress, as well as our partner Veterans Service Organizations, it was reintroduced as a key feature of the Forever GI Bill, the legislation that we are all immensely proud to say is now the law of the land.
The Purple Heart provision of the Forever GI Bill takes effect on August 1, 2018. On that date, the Department of Veterans Affairs (VA) will begin granting Post-9/11 GI Bill benefits to all Post-9/11 Purple Heart recipients at the 100 percent rate.
While there is no provision for retroactive pay in connection with GI Bill benefits that have already been used, Purple Heart recipients with remaining entitlement who were previously granted Post-9/11
GI Bill benefits at less than the 100 percent rate are strongly encouraged to apply through VA for a
reconsideration of their benefits.
The Congressional Budget office estimates that approximately 660 Purple Heart recipients per year will see increased GI Bill benefits over the next 10 years as a result of this legislation. These new benefits will equal a total of $65 million in new tuition assistance, book and living stipends for those wounded veterans. Additionally, they will become eligible for the Post-9/11 GI Bill's Yellow Ribbon Program for the first time.
For many Purple Heart recipients, the Forever GI Bill will mean the difference of whether or not they are able to fully reach their educational goals. As MOPH has said many times, this is clearly the right thing to do for veterans who have sacrificed so much during the course of our nation's longest conflicts.
Now that each of them will finally be granted the quality education and training opportunities they deserve, we can truly say that they are bound for success after service and beyond.
Aleks Morosky is the national legislative director for the Military Order of the Purple Heart. He deployed twice to Iraq with the Army's 101st Airborne Division and was wounded during a night mission on Feb. 15, 2006. He spent 10 months recovering from his injuries.
READ NEXT: LOOKING ON THE BRIGHT SIDE OF MILITARY TRANSITION