The so-called Forever GI Bill, which would make significant changes to the Post-9/11 GI Bill, is moving with startling speed through Congress.
On Wednesday the Senate Committee on Veterans Affairs approved the Harry W. Colmery Veterans Educational Assistance Act of 2017, which would remove the 15-year use-it-or-lose-it time limit, give Purple Heart recipients full benefits regardless of how much time they served, and increase educational benefits for Guard/Reserve members and spouses and dependents of fallen service members. The Forever GI Bill also would give extra benefits to those who are pursuing a STEM degree.
"This important legislation will make necessary improvements to the GI Bill for reservists, veterans and their families," said Sen. Johnny Isakson, R-Ga., who is the committee chairman. "This legislation has received broad support from our colleagues in the House and Senate as well as from veteran, military and higher education groups."
The committee approval moves the legislation to the Senate floor for a full vote, which may happen before the Senate recesses in mid-August. The House of Representatives on Monday unanimously approved the bill in a rare show of bipartisanship with a 405-0 vote.
"The Veterans of Foreign Wars of the United States salutes the House for their unanimous support to improve veterans' educational benefits," said VFW National Commander Brian Duffy. "The vote proves that no matter the political party or ideology, our elected officials are taking care of those who have worn our country's uniform."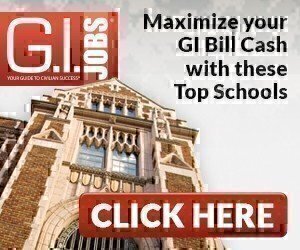 READ NEXT: