[fullwidth background_color="" background_image="" background_parallax="none" enable_mobile="no" parallax_speed="0.3″ background_repeat="no-repeat" background_position="left top" video_url="" video_aspect_ratio="16:9″ video_webm="" video_mp4="" video_ogv="" video_preview_image="" overlay_color="" overlay_opacity="0.5″ video_mute="yes" video_loop="yes" fade="no" border_size="0px" border_color="" border_style="" padding_top="20″ padding_bottom="20″ padding_left="" padding_right="" hundred_percent="no" equal_height_columns="no" hide_on_mobile="no" menu_anchor="" class="" id=""][one_third last="no" spacing="yes" center_content="no" hide_on_mobile="no" background_color="" background_image="" background_repeat="no-repeat" background_position="left top" hover_type="none" link="" border_position="all" border_size="0px" border_color="" border_style="" padding="" margin_top="" margin_bottom="" animation_type="" animation_direction="" animation_speed="0.1″ animation_offset="" class="" id=""][imageframe lightbox="no" lightbox_image="" style_type="none" hover_type="none" bordercolor="" bordersize="0px" borderradius="0″ stylecolor="" align="none" link="" linktarget="_self" animation_type="0″ animation_direction="down" animation_speed="0.1″ animation_offset="" hide_on_mobile="no" class="" id=""]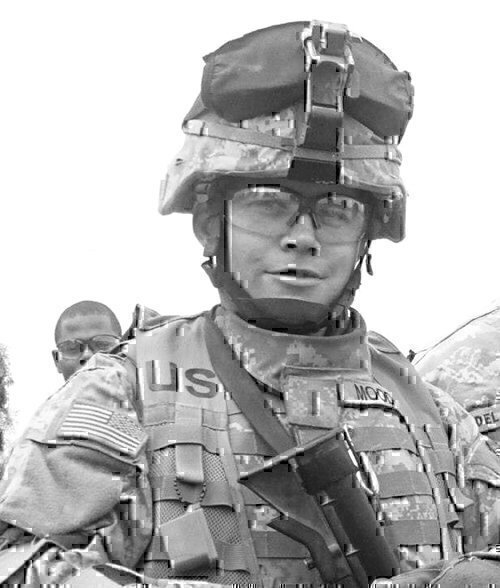 [/imageframe][/one_third][one_third last="no" spacing="yes" center_content="no" hide_on_mobile="no" background_color="" background_image="" background_repeat="no-repeat" background_position="left top" hover_type="none" link="" border_position="all" border_size="0px" border_color="" border_style="" padding="" margin_top="" margin_bottom="" animation_type="" animation_direction="" animation_speed="0.1″ animation_offset="" class="" id=""][fusion_text]Ross Moody
Civilian Job: Project Manager I, Harmon Inc., Baltimore
Age: 33
Military Service: Army (2005-2010)
Highest Rank: Captain (O-3)
MOS: Armor Officer (19A)

[/fusion_text][/one_third][one_third last="yes" spacing="yes" center_content="no" hide_on_mobile="no" background_color="" background_image="" background_repeat="no-repeat" background_position="left top" hover_type="none" link="" border_position="all" border_size="0px" border_color="" border_style="" padding="" margin_top="" margin_bottom="" animation_type="" animation_direction="" animation_speed="0.1″ animation_offset="" class="" id=""][separator style_type="none" top_margin="30px" bottom_margin="" sep_color="" border_size="" icon="" icon_circle="" icon_circle_color="" width="" alignment="center" class="" id=""][fusion_text]
Education:
Bachelor's degree, U.S. Military Academy at West Point, 2005
OIF/OEF:
2006-2007 and 2008-2009

[/fusion_text][/one_third][/fullwidth][fullwidth background_color="" background_image="" background_parallax="none" enable_mobile="no" parallax_speed="0.3″ background_repeat="no-repeat" background_position="left top" video_url="" video_aspect_ratio="16:9″ video_webm="" video_mp4="" video_ogv="" video_preview_image="" overlay_color="" overlay_opacity="0.5″ video_mute="yes" video_loop="yes" fade="no" border_size="0px" border_color="" border_style="" padding_top="20″ padding_bottom="20″ padding_left="" padding_right="" hundred_percent="no" equal_height_columns="no" hide_on_mobile="no" menu_anchor="" class="" id=""][fusion_text]Soup to Nuts. Ross Moody, 33, found his niche. As a project manager for Harmon Inc., a Minneapolis-based curtain wall contractor, Moody loves the blend of autonomy and teamwork in taking projects from design to completion. "I enjoy the fact that the success or failure of the project is largely up to me," he says.
What He Does. A typical day at the start of a project involves coordinating between engineering and vendors to line up material for manufacturing. This means conference calls, drawing reviews and coordination meetings. As the project moves to the field, the focus shifts to coordinating all of the moving parts from incoming material to keeping the field fed with units to install.
This is Hard. The biggest challenge is working with increasingly complicated projects with gradually shrinking construction windows. "Harmon is able to do a lot of things internally to meet the owner/architect's intent and maintain the schedule, but the nature of the construction business is to want to do more in less time," Moody says.
What Now? Moody didn't know what he wanted to do when he separated from the Army in 2010 after six years as an armor officer. So the West Point grad hired a headhunter to help him figure out what he wanted to do. The process culminated in two hiring conferences. "I didn't limit myself to a specific industry or job, per se," Moody says. "I really was looking for a company with a solid development program that would allow me to learn the business from the ground up while continuing to offer numerous growth opportunities." He landed at Harmon Inc. in November 2011.
His advice for you. "Don't undervalue or sell short your military experience. Regardless of your rank, MOS or time in service, you have accomplished a lot. Figure out how those skills translate to the civilian world and be your best advocate."[/fusion_text][separator style_type="none" top_margin="20px" bottom_margin="" sep_color="" border_size="" icon="" icon_circle="" icon_circle_color="" width="" alignment="center" class="" id=""][title size="2″ content_align="left" style_type="single solid" sep_color="" margin_top="" margin_bottom="" class="" id=""]We Had to Ask![/title][fusion_text]Favorite athlete? Hank Aaron
Favorite reality show? I don't really watch much reality TV, but I've always liked the concept of "The Amazing Race."
Favorite movie? "Shawshank Redemption"
Favorite sandwich, plus fixings? A classic Reuben
The world would be better without? Mosquitoes
Deathly afraid of? Grammatical/spelling errors
Best concert ever? Mumford and Sons
Childhood nickname? Roscoe
Most memorable fashion mistake? Mutton chops one summer in high school
What's in your refrigerator? Bacon. Lots and lots of bacon.
[/fusion_text][/fullwidth]