Whether you're a muscle car purist or are saving up for your very own state-of-the-art Tesla, it's hard to deny that the automotive industry is going through a major growth spurt. U.S. consumers in 2016 bought a record number of new vehicles, and 2016 marked the seventh straight year of year-over-year sales gains.
According to Tom Read, spokesman for General Motors, "Strong learning agility, a can-do attitude and the ability to work in complex and changing environments" make veterans top candidates for landing post-military positions in the automotive industry.
That sentiment is not random: Military Friendly® Employers across the country are chomping at the bit to hire veterans.
Jennifer Bartusiak, public relations associate at CarMax*, noted the company will continue to need talent that aligns with the company's mission and purpose to drive integrity in the automotive industry in every interaction.
And how cool would it be to be on the cutting edge of the cars you've been obsessed with since you sat behind the wheel for the first time?
Check out these top jobs in the industry, and start planning your military-to-civilian transition today!
---
Sergeant
Jacob Ostrowidzki
Buyer in Training, CarMax*
Age: 24
Military Service: Sergeant (E-5), Army (2012-2016)
MOS: Infantryman (11B)
Education: Currently enrolled at the University of Texas at El Paso
Is this your first job out of the military? Yes.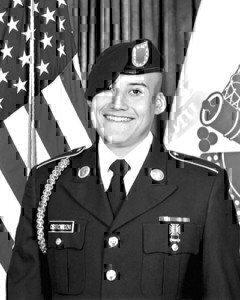 What do you do? As a buyer in training, I assess vehicles and determine their value off of the condition and current market trends. I go to auctions and purchase vehicles that would do well with our current inventory, and I support daily store operations.
Why did you enlist? I enlisted in the Army after my freshman year of college as I felt that it was the best option for me and seeing the opportunities that it offered.
How did you get your job? During the Army's transition assistance program we researched many different companies. After this I identified CarMax as the company I wanted to pursue. Luckily, there were openings in a location at the city I was moving to and I was contacted shortly after submitting my application for my first interview.
What skills learned in the military do you apply to your job today? The ability to communicate a task effectively and plan are some of the greatest skills I learned from the Army that I use every day.
Best advice for transitioning service members? The best advice I could give is to plan as much as possible for how you want your transition to go. Plan out when you want to start submitting applications, taking interviews and also the personal aspects: where you are going to live, what your budget is going to look like, and how you can set yourself up for success.
---
CORPORAL
Adam Gatica
Engine Validation Team Lead, General Motors
Age: 27
Military Service: Corporal (E-4), Marine Corps (2011-2016)
MOS: Infantryman (0311)/Combat Marksmanship Coach (0933)
Education: Earning applied sciences degree in automotive technology, Oakland Community College
What do you do? I lead a team of technicians that validate some of General Motors' most important future engines through various dynamometer tests. The team collects and reports the test data for the engineering community helping to ensure durable and efficient engines for our customer's vehicles, like those in Chevrolet trucks and cars.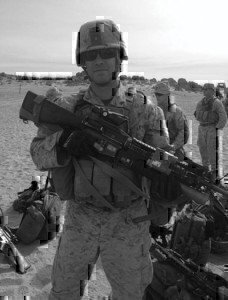 What is your typical day like? Days can vary widely, however, rapid problem resolution is a key part of my daily job. We are in a very competitive business and the sooner we can conclude an accurate test the sooner our customers can benefit from new technology.
Why did you choose this career path? My favorite car growing up was the Buick Grand National GNX. I thought it would be great to be involved in the industry and specifically the company responsible for that car.
What didn't work in your job search? Chasing the "perfect" job. A lot of time can be wasted trying to do this. Many times, the perfect job can evolve from a foot in the door and growing with the opportunity. I was very realistic about my approach when I began my search and just wanted the opportunity to show my motivation, creativity and skills.
What worked best in your job search? Networking through a friend of a friend is how I got into contact with the person who gave me the job and gave me the opportunity. You have to put yourself out there and let it be known you are looking for a career.
---
CORPORAL
Brandon Townsend
Lead Technician, Safelite AutoGlass
Age: 29
Military Service: Corporal (E-4), Marine Corps (2007-2013)
MOS: Infantry (0311)
How did you get your job? I applied online. Then I interviewed with the manager. I was hired two days later.
Why did you choose this career path? Safelite seemed like something that would challenge me.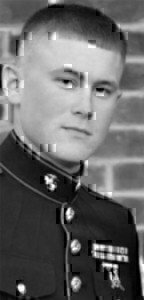 What is your typical day like? I started out as a technician for Safelite. I was then promoted to lead technician. I have been involved with all aspects of the business from installation of glass to running day-to-day operations of the store.
What surprised you about the civilian workforce? The way civilian workforce conducts business compared to the way
the military operates.
Why did you enlist in the military? I wanted to serve my country after 9/11.
What's the coolest thing about your job? I enjoy having the ability to make someone's day better.
What's the biggest challenge? Learning the business and taking on new challenges.
Best advice for transitioning service members? Be open-minded and adaptable to the changing environment.
What skills learned in the military do you apply to your job today? Discipline, leadership, accountability and how to interact with people.
READ NEXT: 2017 Hot Jobs for Veterans Automotive Technician & Mechanic.