[fusion_text]The Great Chicago Fire is not the kind of event that would inspire most leaders to launch a new business in the insurance industry.
Yet in 1871, mere weeks after the devastation of the Great Chicago Fire, Dan H. Bomar set the foundation for what would one day become our No. 1 Military Friendly® Employer, Marsh & McLennan Companies.
As I made my way to their headquarters through the impressive landscape that is New York City, I found myself in a tree-studded park, standing face-to-face with a solemn, understated glass wall that marks another turning point in the company's storied past. It was there, in the presence of 358 names – colleagues lost in the terrorist attack on the World Trade Center on Sept. 11, 2001 – that I understood I was not meeting with a company, but with people: people of purpose, passion, professionalism and heart.
If you investigate the history of Marsh & McLennan Companies, or have the chance to meet with their exceptional people working across the globe in their corporate office and four businesses (Marsh, Guy Carpenter, Mercer and Oliver Wyman), I believe you will experience the authenticity that is the hallmark of our exclusive yet growing ranks of Military Friendly® Employers.
Rather than walk you through a dry rendition of our methodology and scoring algorithm, I thought it would be more engaging and informative to define what it means to be Military Friendly® with an inside look at the very best.
CULTURE & COMMITMENT
Being Military Friendly® begins and ends with culture and commitment.
During our site audit of top Military Friendly® Employers, I met with Eddie Dunn, director of Military & Veterans Affairs, and James Tongate, program manager of Military & Veterans Affairs at Marsh & McLennan.
It was immediately clear to me that their program was helmed by knowledgeable, capable and passionate leaders. More important was the reality that theirs was not a program set on an island; it was a program set in motion by their President and CEO Dan Glaser, a program embraced across every division of the organization—to the degree that Peter J. Beshar, executive vice president and general counsel, was engaged in creating programs and partnerships through his extensive personal and professional network.[/fusion_text][two_third last="no" spacing="yes" center_content="no" hide_on_mobile="no" background_color="" background_image="" background_repeat="no-repeat" background_position="left top" hover_type="none" link="" border_position="all" border_size="0px" border_color="" border_style="" padding="" margin_top="" margin_bottom="" animation_type="" animation_direction="" animation_speed="0.1″ animation_offset="" class="" id=""][title size="2″ content_align="left" style_type="default" sep_color="" margin_top="" margin_bottom="" class="" id=""]"Veterans have served our country with distinction, and it is important that we show our support for them. It's both the right thing to do — and the smart thing to do — for our company, clients and colleagues."[/title][fusion_text]
– Dan Glaser, President and CEO, Marsh & McLennan Companies[/fusion_text][/two_third][one_third last="yes" spacing="yes" center_content="no" hide_on_mobile="no" background_color="" background_image="" background_repeat="no-repeat" background_position="left top" hover_type="none" link="" border_position="all" border_size="0px" border_color="" border_style="" padding="" margin_top="" margin_bottom="" animation_type="" animation_direction="" animation_speed="0.1″ animation_offset="" class="" id=""][imageframe lightbox="no" lightbox_image="" style_type="none" hover_type="none" bordercolor="" bordersize="0px" borderradius="0″ stylecolor="" align="none" link="" linktarget="_self" animation_type="0″ animation_direction="down" animation_speed="0.1″ animation_offset="" hide_on_mobile="no" class="" id=""]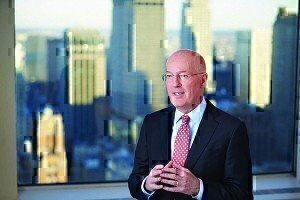 [/imageframe][/one_third][fusion_text]