[fullwidth background_color="" background_image="" background_parallax="none" enable_mobile="no" parallax_speed="0.3″ background_repeat="no-repeat" background_position="left top" video_url="" video_aspect_ratio="16:9″ video_webm="" video_mp4="" video_ogv="" video_preview_image="" overlay_color="" overlay_opacity="0.5″ video_mute="yes" video_loop="yes" fade="no" border_size="0px" border_color="" border_style="" padding_top="20″ padding_bottom="20″ padding_left="" padding_right="" hundred_percent="no" equal_height_columns="no" hide_on_mobile="no" menu_anchor="" class="" id=""][one_third last="no" spacing="yes" center_content="no" hide_on_mobile="no" background_color="" background_image="" background_repeat="no-repeat" background_position="left top" hover_type="none" link="" border_position="all" border_size="0px" border_color="" border_style="" padding="" margin_top="" margin_bottom="" animation_type="" animation_direction="" animation_speed="0.1″ animation_offset="" class="" id=""][imageframe lightbox="no" lightbox_image="" style_type="none" hover_type="none" bordercolor="" bordersize="0px" borderradius="0″ stylecolor="" align="none" link="" linktarget="_self" animation_type="0″ animation_direction="down" animation_speed="0.1″ animation_offset="" hide_on_mobile="no" class="" id=""]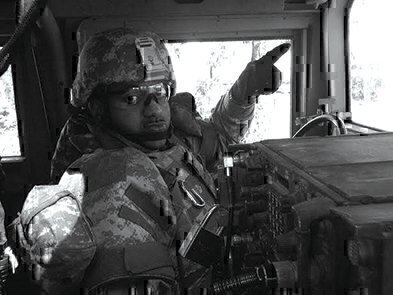 [/imageframe][/one_third][one_third last="no" spacing="yes" center_content="no" hide_on_mobile="no" background_color="" background_image="" background_repeat="no-repeat" background_position="left top" hover_type="none" link="" border_position="all" border_size="0px" border_color="" border_style="" padding="" margin_top="" margin_bottom="" animation_type="" animation_direction="" animation_speed="0.1″ animation_offset="" class="" id=""][fusion_text]Santiago Miyagishima-Mendivil

Age: 42
Civilian Job: General Manager/Executive Chef, Delta Sky Club San Francisco International, Sodexo
Military Service: Petty Officer First Class (E-6),
Navy (1992-2012)

[/fusion_text][/one_third][one_third last="yes" spacing="yes" center_content="no" hide_on_mobile="no" background_color="" background_image="" background_repeat="no-repeat" background_position="left top" hover_type="none" link="" border_position="all" border_size="0px" border_color="" border_style="" padding="" margin_top="" margin_bottom="" animation_type="" animation_direction="" animation_speed="0.1″ animation_offset="" class="" id=""][separator style_type="none" top_margin="50px" bottom_margin="" sep_color="" border_size="" icon="" icon_circle="" icon_circle_color="" width="" alignment="center" class="" id=""][fusion_text]
Rating: Culinary Specialist
1st Class (Air Warfare)

Education:
• Earning master's degree,
University of La Verne
• Four professional certifications

[/fusion_text][/one_third][one_full last="yes" spacing="yes" center_content="no" hide_on_mobile="no" background_color="" background_image="" background_repeat="no-repeat" background_position="left top" hover_type="none" link="" border_position="all" border_size="0px" border_color="" border_style="" padding="" margin_top="" margin_bottom="" animation_type="" animation_direction="" animation_speed="0.1″ animation_offset="" class="" id=""][title size="2″ content_align="left" style_type="single solid" sep_color="" margin_top="" margin_bottom="" class="" id=""]Personal Stats[/title][/one_full][one_half last="no" spacing="yes" center_content="no" hide_on_mobile="no" background_color="" background_image="" background_repeat="no-repeat" background_position="left top" hover_type="none" link="" border_position="all" border_size="0px" border_color="" border_style="" padding="" margin_top="" margin_bottom="" animation_type="" animation_direction="" animation_speed="0.1″ animation_offset="" class="" id=""][fusion_text]
Hobbies? Soccer, martial arts, food and wine
Favorite dish to cook? Latin and Asian Fusion
What about you would surprise most people? I am multi-lingual.
Favorite sandwich, plus fixings? Chili anything
Childhood dream job? Cop
[/fusion_text][/one_half][one_half last="yes" spacing="yes" center_content="no" hide_on_mobile="no" background_color="" background_image="" background_repeat="no-repeat" background_position="left top" hover_type="none" link="" border_position="all" border_size="0px" border_color="" border_style="" padding="" margin_top="" margin_bottom="" animation_type="" animation_direction="" animation_speed="0.1″ animation_offset="" class="" id=""][fusion_text]
Exercise you hate most? Long-distance running
Worst job? Burger King
Most memorable fashion mistake? Purple Girbaud jeans and flattops
What's in your refrigerator? Cheap adult beverages, and always pickles
[/fusion_text][/one_half][/fullwidth][fullwidth background_color="" background_image="" background_parallax="none" enable_mobile="no" parallax_speed="0.3″ background_repeat="no-repeat" background_position="left top" video_url="" video_aspect_ratio="16:9″ video_webm="" video_mp4="" video_ogv="" video_preview_image="" overlay_color="" overlay_opacity="0.5″ video_mute="yes" video_loop="yes" fade="no" border_size="0px" border_color="" border_style="" padding_top="20″ padding_bottom="20″ padding_left="" padding_right="" hundred_percent="no" equal_height_columns="no" hide_on_mobile="no" menu_anchor="" class="" id=""][fusion_text]Pizza to Premier Dining. Chef Santiago Miyagishima-Mendivil, 42, began his career at Ronally's Pizza in Woodbury, Minn. Today he's the general manager and executive chef at the Delta Sky Club, an upscale private club at the San Francisco International Airport.
Trial and Error. He's come a long way from his teenage pizza-making days. Miyagishima-Mendivil's journey has taken him around the world – thanks to the Navy – but his journey really began at home, where he cooked for his family of four since both parents worked.
Global Education. His formal training began in the Navy. During his 20-year career Miyagishima-Mendivil attended cooking schools in Japan and California and completed several internships.
10 Years Out. Miyagishima-Mendivil began planning his transition 10 years out. He was the executive chef at the first Samuel Adams Brewhouse at Fort Irwin. "It was a great transition and a great opportunity," he says. "Challenging, but nowhere near as challenging as surviving more than 15 years forward deployed in the 7th Fleet. I survived two aircraft carriers, a minesweeper and a forward deployed choke point in the Horn of Africa." He moved on to airline catering, a creole bistro in California and a stint as a chef on Alaska's North Slope.
Asian/Latin Fusion. A specialist in Asian and Latin cuisines, Miyagishima-Mendivil went to work for Sodexo in August 2015. At the Delta Sky Club he leads a team of 35 employees and two managers. He directs the food, liquor and beverage operations, monitors labor profit and loss, handles client relations and oversees the custodial/housekeeping duties.
Home Cooking. Miyagishima-Mendivil is married and has four children. So does he cook at home? "No," he says laughing, except for special occasions.
Best Advice. If you want to be a professional chef, Miyagishima-Mendivil advises this: "Go into airline catering. You will learn new things at lightning speed and the airline business is very similar to being forward deployed. Always have a back-up plan and set aside a slush fund for emergencies."[/fusion_text][/fullwidth]