1. "Heading out to the field is my favorite way to start a Monday morning."
This infantryman needs theirs head checked if this ever spills out of their mouth.
2. "I think I'll stay in all weekend to do all my online training."
The sad thing is that many of the senior enlisted, who were once juniors, try and influence their men to stay in and study. It's a strange world we live in…
3. "No beer's allowed in the barracks? I'm okay with that."
Underage drinking is illegal — but is extremely common in the barracks. Getting caught with beer, really, isn't a big deal. Despite that, we always find ways to hide it before field day inspection on Fridays: we drink it ahead of time.
4. "Barracks duty on a four-day weekend? That's what I'm talking about!"
The military requires that there always be a set of open eyeballs lurking around the barracks. Getting 'voluntold' to stand duty while everyone else is off having fun is a real b*tch.
5. "I joined the military thinking my senior enlisted would truly respect my opinion and that's exactly what happened."
Nope! I don't think I've ever seen anyone care what an E-1 has to say.
6. "Man, I hope we go on a long hike in the pouring rain."
Nobody wishes it, but it happens all the time. Even when there's not a blemish in the sky, as soon as a grunt unit steps off for their ruck march, dark clouds rush in and piss on everything.
This article originally appeared on We Are The Mighty
More From We Are The Mighty
5 Reasons Why Troops Stick Together After the Military
4 Reasons Why Showering On Deployment is Disgusting
7 of the Greatest Songs Every Veteran Knows
6 Things You'd Take Back Before Leaving the Military
6 Dumb Things Veterans Lie About on the Internet
Follow We Are The Mighty on Twitter
READ NEXT: 10 OF THE MOST INTENSE BATTLES IN US HISTORY

Summary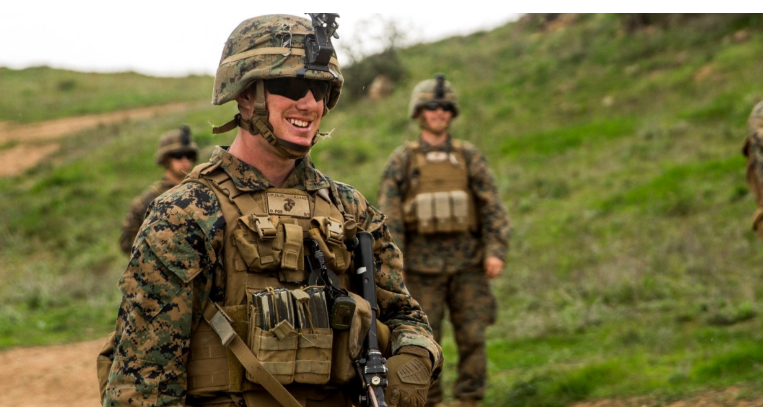 Article Name
6 Things You'd Never Hear an Infantryman Say
Description
If you're in the infantry, chances are you are a pretty hardened individual. But you also probably love sarcasm. Here are 6 things you'd never hear an infantryman say.
Author