"If you do something you love, you'll never work a day in your life."
But it is not always easy to find a job that is both fulfilling and pays well — otherwise, there probably wouldn't be many people working in cubicles. For those who don't want to be restrained by walls, here are six outdoor jobs for Veterans in which every day is a breath of fresh air.
1. Landscape architect
Who would have thought that cutting grass could become a career? Well, there is more to the job than mowing lawns and trimming hedges. As "architect" would suggest, the key to making an average of $62,000 a year is in the design. The best in the business land government contracts to shape the landscape around roads, parks and government buildings. But there is plenty of money to be made in the private sector as well.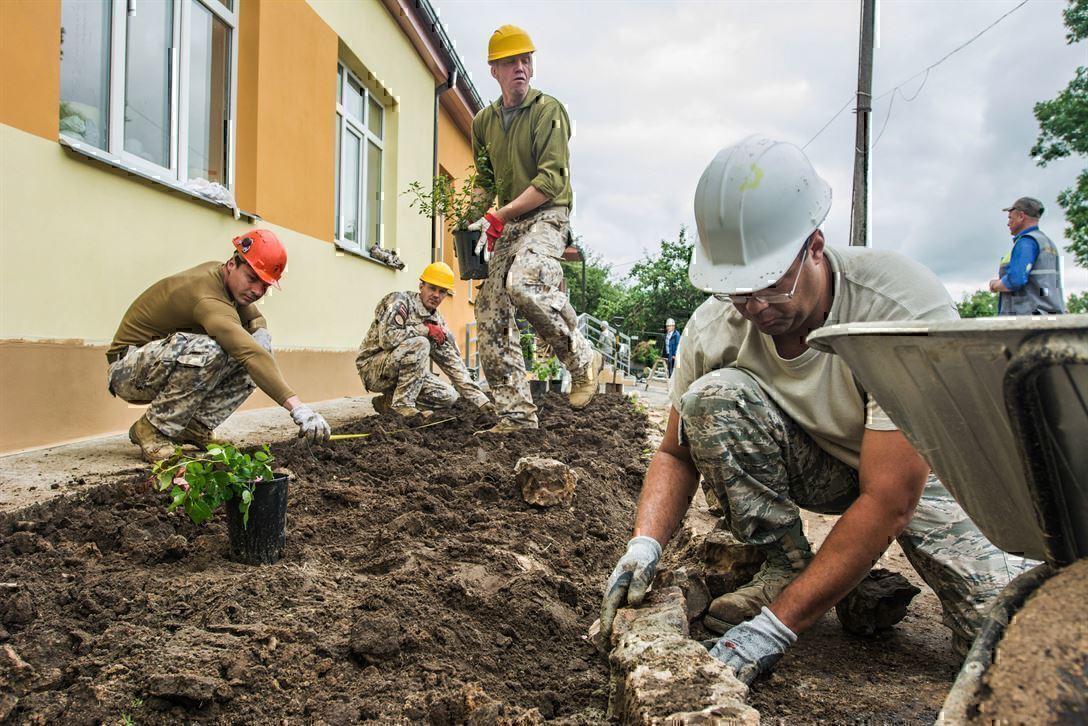 The Bureau of Labor and Statistics expects jobs to grow at a rate of 16 percent in this field. Those looking to get started right away can join a firm, while those willing to take more of a risk can start their own company.
2. Masons
Laying bricks may seem like a job that has disappeared, but not only are masons still around, the number of jobs is growing at a much faster than average rate — a 34-percent increase is expected between 2012 and 2022.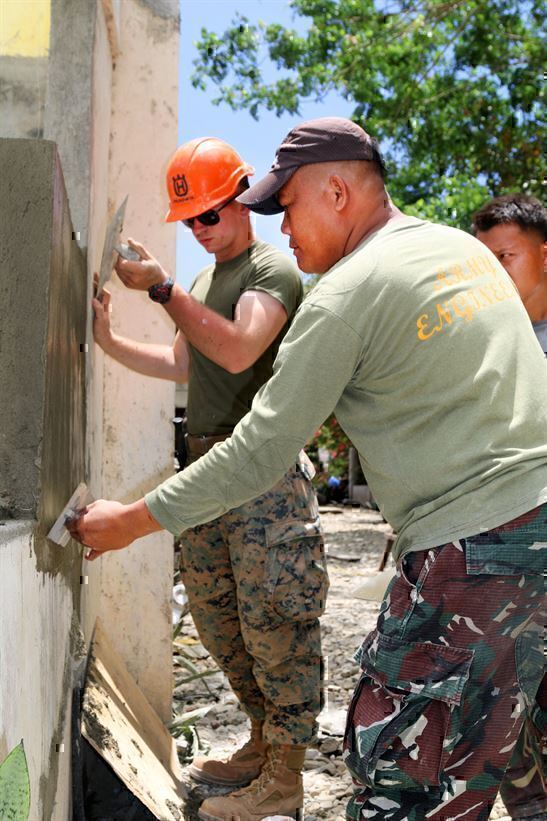 Although no longer the dominant building material, brick is still used in the construction of buildings, walls and walkways. Working as a mason is very demanding physically, but the job earns a median salary just shy of $45,000 and requires no college degree. That said, an apprenticeship or completion of a mason program at a technical school will be required beforehand. (Read: 4-Step Guide to Union Apprenticeships) We just posted a great article, How To Get A Job In Construction Management.
3. Oil & gas workers
For those looking to start working today, few industries offer more opportunities than oil and gas extraction. These jobs can be found in many regions in the country, but are especially focused in a handful of states: Texas, Alaska, Pennsylvania, Oklahoma, California and North Dakota.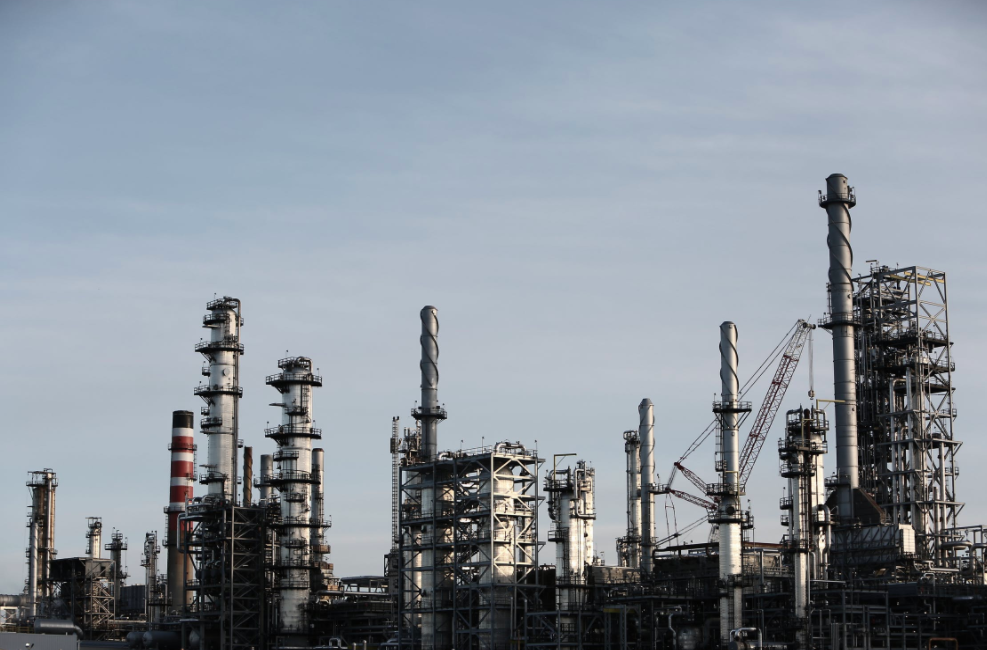 North Dakota has seen especially robust job growth; despite an influx of workers that could rival the California gold rush, the state still has the lowest unemployment rate in the country.
What you earn depends on experience and education. A casual laborer earns a median salary of about $36,000; those with experience running pipelines earn a median of $60,000 and up.
READ NEXT: IT JOBS FOR VETERANS – GET HIRED NOW
4. Park ranger
If getting outdoors means getting out into nature, perhaps working as a park ranger would be a good choice. Working as a park ranger gives you the opportunity to work in some of the most beautiful and historically important locations in the United States.
It's not just Yellowstone and Yosemite that need park rangers — every state has its own parks and preserves that must be monitored. Your duties  —  and your salary — depend on what your tasks are as a park ranger. Those who give tours and lead hikes tend to make slightly less, while those in park security make slightly more. Some jobs are seasonal.
Pay, hours and availability of jobs varies from state to state and park to park. More information can be found on usajobs.gov.
5. Logger
Perhaps when you pictured yourself working outside, you imagined wearing a flannel shirt and chopping down trees. Working as a logger is still a possibility, as there are currently more than 40,000 people doing it in the United States, although there is no data on how many of them wear flannel shirts.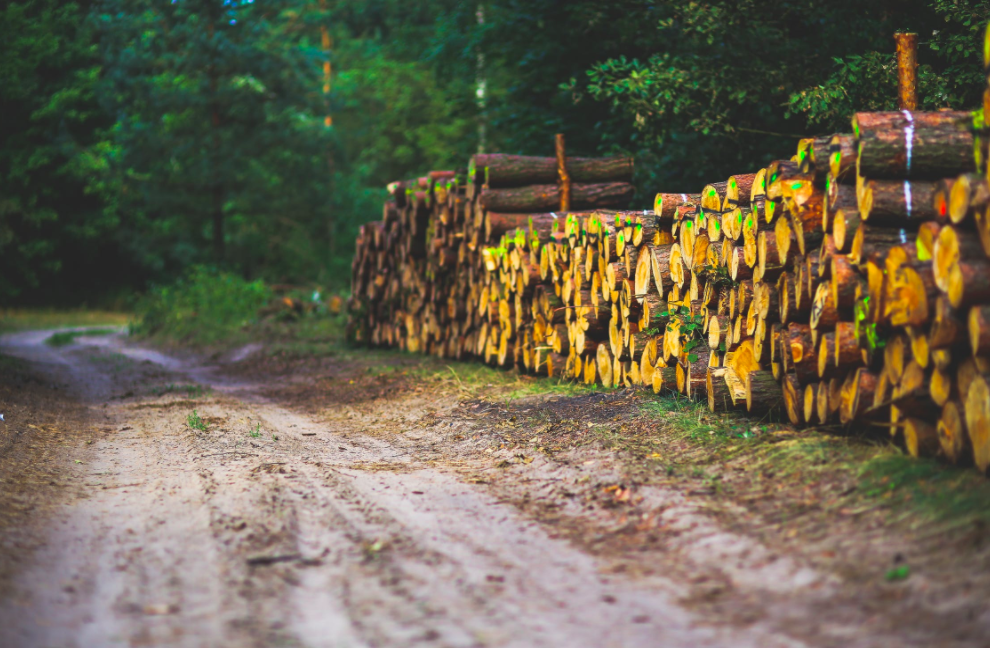 Working as a logger gives you the chance to work in the great outdoors while still staying physically active. The median salary is $33,000, and the only requirement is a high school diploma. Training is done on the job.
The one major downside is that, due to increased mechanization, the number of logging jobs is expected to decline by 9 percent between 2012 and 2022. If being a logger is of interest, you should also read about jobs in agriculture.
6. Firefighter
If everything on this list so far seems a bit pedestrian, perhaps fighting fires would be the ideal job. It is a job that is both exciting and very dangerous. Beyond the obvious duty of putting out fires, a fireman (or firewoman) must also know how to respond to medical emergencies. Because of this, fire departments look to hire people with paramedical training.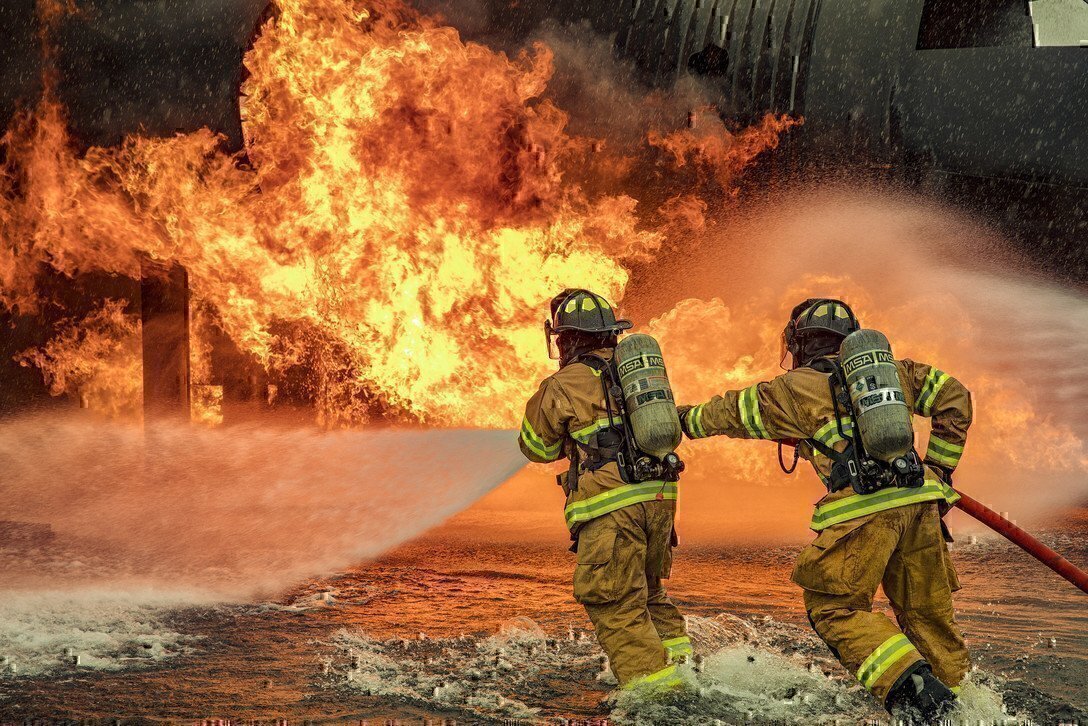 Requirements, salary and the amount of work that a fireman completes vary across the country. All require a high school diploma, and the average median salary is $45,250. The field is expected to grow slowly over the next decade, and competition for firefighting jobs is fierce. Those who are physically fit have the best chance of being hired.
The highest paid (and busiest) firefighters work in the cities, but for those who want to work in the great outdoors, there are wildland firefighters. These are the men and women who fight massive forest fires with trucks and planes. These firefighters often work for the state or federal government. It does require more training than standard firefighting, and positions are not as abundant.
READ NEXT: HIGH PAYING CONSTRUCTION JOBS FOR VETERANS