Commerce makes the world go round, and there's a bright future for you if your passion lies along this path.
We identified the top degrees in this category that the 2016 Military Friendly® Employers look for when recruiting veterans for their top veteran jobs.
Here are the top five in business.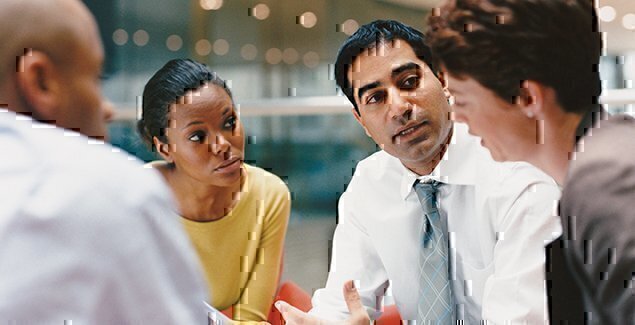 Business Administration
You'll learn basic business functions and fundamentals.  You'll learn how to solve problems and make sound decisions. Hmmm…sound familiar?
Related Hot Jobs
Business Operations Manager, Customer Service Manager, Logistician & Supply Chain Manager, Operations & Facilities Manager, Sales Rep & Business Development, Finance Services & Accounting Manager, HR Manager, Retail Store Manager, Bank Branch Manager
Find Your School*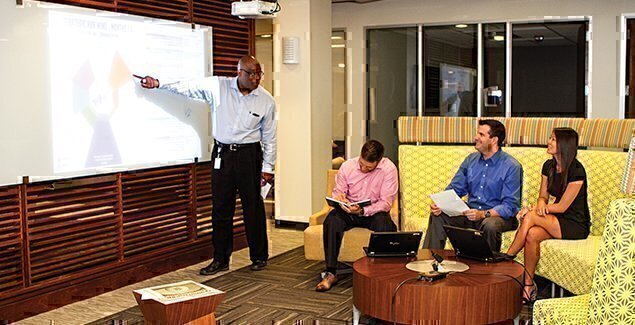 Operations & Logistics
You'll learn the big picture – how to manage the flow of goods, services and information within the company and between businesses.
Related Hot Jobs
Logistics Manager, Supply Chain Manager, Operations Manager, Operations & Facilities Manager, Logistics Analyst, Plant Manager
Find Your School*


Human Resources
A degree here will qualify you to match people to jobs, keep employees productive and happy, and leverage their talents and skills. HR is applicable to every business in every industry.
Related Hot Jobs
Human Resources Specialist, Human Resources Manager, Human Resources Director, Employee Benefits Manager
Find Your School*


Accounting
Accounting is the language of business, so it's an excellent springboard to many different careers in the business world. Knowing how to determine and monitor the bottom line will open a lot of doors.
Related Hot Jobs
Accountant, Accounting Manager, Financial Analyst, Tax Accountant, Auditor, Budget Analyst, Corporate Controller, Chief Financial Officer, Financial Advisor, Finance Director
Find Your School*


Communications
This degree, too, can lead down many paths in the business world, including management, advertising, public relations and sales.
Related Hot Jobs
Public Information Officer, Sales Representative, Marketing Specialist, Training & Development Specialist, Advertising Manager, Public Relations Manager, Media Relations Manager, Corporate Communications Director
Find Your School*
THE INCLUSION OF THIRD PARTY ADVERTISEMENTS DOES NOT CONSTITUTE AN ENDORSEMENT, GUARANTEE, WARRANTY, OR RECOMMENDATION BY VICTORY MEDIA, INC. AND WE MAKE NO REPRESENTATIONS OR WARRANTIES ABOUT ANY INSTITUTION, EMPLOYER PRODUCT OR SERVICE CONTAINED THEREIN.
You should always perform proper due diligence when making important decisions.
*Schools listed in the "Find Your School*" section are advertisers in this issue who 
have made an investment in you and are recruiting for these degree programs.