Today G.I. Jobs launches a new honor that recognizes veterans who are having a huge impact in the veteran space: The Veteran Influencer of the Month.
These are veterans who are highly engaged in social networks and are using their extensive influence to help America's military, veterans and their families excel in the civilian sector.
Natalie Oliverio is November's Veteran Influencer of the Month. A Navy veteran who served from 2001-2005, Oliverio launched Military Talent Partners in May 2018 to coach and mentor veterans, military spouses and gold-star family members in their quest for career success.
We asked Natalie a few questions so you can get to know her better:
Why did you choose to be an advocate for our veterans?
I chose to be an advocate for veterans because it was the only natural thing for me to do in my desire to continue serving. Becoming a veteran means that you become a part of a community that's forever bonded. I believe in the high potential of our veterans. I want to empower them in all that I do. I work to elevate that potential so they can thrive, and find meaningful careers that allow them to support their family, while making the impact they care about.
What does daily life look like in your shoes?
I talk to 5-10 veterans and spouses every single day. My days always start and end with mentorship. It keeps the focus on our mission and reminds us of why we do what we do. I'm on the phone with clients and potential clients every day, sharing the services we offer and connecting employers to exceptional military talent. Connecting the right veteran or military spouse to the right opportunity is literally the best feeling in the world. Since we opened our doors this year, we've hired a veteran or military spouse every single week, and we couldn't be more proud of that.
How did you grow such a huge network that's extremely engaged?
I'm so grateful for my network. Having spent more than ten years in recruiting, combined with my commitment to mentorship, I have earned a credibility within the military community that money can't buy. Every single day my network grows by service members, veterans, and spouses coming to me for advice, mentorship, or job placement. Engagement is the most important thing about having a powerful network. Numbers don't' mean much. Activity does. When you take action for others, or inspire them to take action, that's when you make a real difference.
What's your ultimate goal Natalie?
My ultimate goal is to help every veteran and military spouse find the most meaningful career for them. My ultimate goal is to help every business across the US hire these incredibly talent vets and spouses. Because I know the power of having the most dedicated, talented, and focused workforce and the way the right opportunity can change a life. That's what we're working towards, every single day.
What advice do you have for transitioning servicemembers and our veteran audience?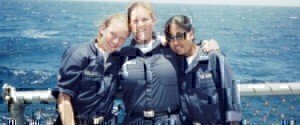 My best advice is to get a mentor, or three. Start your mentorship as early as possible and give your career the preparation it deserves. Give yourself the time to find the right chemistry with a mentor. There is so much advice out there, you really need to have someone you can trust, who you relate to, to give you advice – and to listen. Too often, we skip over the fundamental steps of figuring out what's important, and taking the time to discover what we really want to do is so important. Mentorship covers all of that and the possibilities are limitless.
On Friday, December 7th at 1:30 PM EST, Natalie will be live on our Facebook platform to discuss tips and best practices that will help you get results! Join Us!
Sign up here- https://www.facebook.com/events/586239278498284/
3 Articles You Should Read NOW- 1SG(R) Justin C. Pearson
6 Marketing Hacks That'll Ignite Your Transition!
How To Use LinkedIn: Here's Your Tips and Tricks
Summary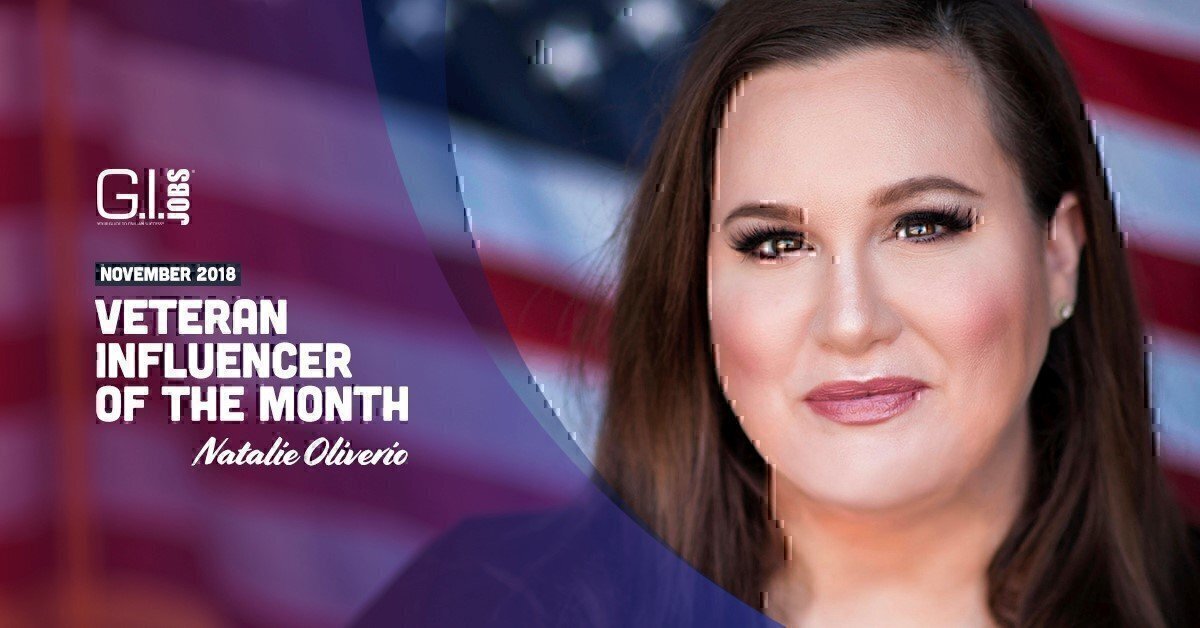 Article Name
Veteran Influencer of Month, Natalie Oliverio- Making A Difference
Description
Today G.I. Jobs launches a new honor that recognizes veterans who are having a huge impact in the veteran space: The Veteran Influencer of the Month! Special congratulations to Natalie Oliverio for being in the spotlight for the month of November.
Author
Publisher Name
Publisher Logo