Embry-Riddle Aeronautical University – Daytona Beach
Location: Daytona Beach, Fl.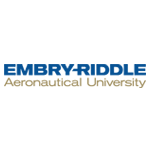 Embry-Riddle is the world's largest aeronautical university, where we all share a passion for aviation and aerospace, one of the world's most exciting industry.
Embry-Riddle's Veteran Student Services department's mission is to serve the educational and training needs of prospective and enrolled service members, veterans, dependents, and their survivors who are eligible to receive education benefits under various Department of Veterans Affairs (DVA) programs.
Embry-Riddle's veteran student services office is staffed with veteran program administrators who provide a broad range of services to foster peer connections, coordinate university and community support, and provide general and specific information about all benefits available to men and women who are serving or who have served in the armed forces and their dependents.
All academic programs at Embry-Riddle are approved for veterans' educational benefits and are accompanied by personalized academic advisement.
With access to the world's most comprehensive collection of academic programs focusing on aviation, aerospace, and security, veterans can prepare for emerging fields alongside faculty who are industry experts.