Drexel University
Location: Philadelphia, PA.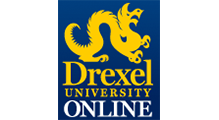 Drexel University is a comprehensive research university, comprised of 15 colleges and schools, that is ranked in the top 100 national universities by US News and World Report.
Drexel offers an education that is use-inspired, where classroom meets the real world through its cooperative education program.
Whether undergraduate or graduate, Drexel students have the opportunity to apply what is learned in the classroom to hands-on, experiential situations — enriching the students' learning, enabling them to build professional networks and enhancing their resumes for future work or advanced education.
Drexel University is proud to offer Yellow Ribbon eligible veterans and military dependents the opportunity to attend Drexel free, with no enrollment caps, regardless of campus or degree program and all other military benefits are honored.
The Veterans Task Force and Office of Veteran Student Services provide leadership and advocacy and their priorities include high quality admissions, on-boarding, benefits counseling, and retention services to assist veterans and military dependents in meeting their academic and career goals.
Drexel offers programs that celebrate military service and foster pride. Likewise, the alumni have been instrumental in supporting the success of student-veterans.