Embry-Riddle Aeronautical University - Daytona Beach
With Education, You Will Have Infinite Opportunities. Learn More Today.
School Information
Embry-Riddle is the world's largest aeronautical university, where we all share a passion for aviation and aerospace, the world's most exciting industry. We teach nearly every aspect of aviation, aerospace, engineering, and related fields, engaging students in real-world applied research that prepares them for productive careers and leadership roles in service around the world. Embry-Riddle is a dynamic institution, constantly evolving to meet the needs of our students and our industry. Thanks to this forward-looking approach, the vast majority of our 100,000 alumni have found rewarding and fulfilling careers.
Why We Value Veterans
All academic programs at Embry-Riddle are approved for veterans' educational benefits and are accompanied by personalized academic advisement. With access to the world's most comprehensive collection of academic programs focusing on aviation, aerospace, and security, you'll prepare for emerging fields alongside faculty who are industry experts. Most come to ERAU after holding positions at top corporations and agencies like the CIA, Boeing, NASA, and American Airlines. Many Embry-Riddle faculty and staff have also served in the U.S. Military. Embry-Riddle has been ranked #1 by U.S. News & World Reports for the 2015 Best Colleges for Veterans in the Southern U.S.
PERCENTAGE OF VETERAN ENROLLMENT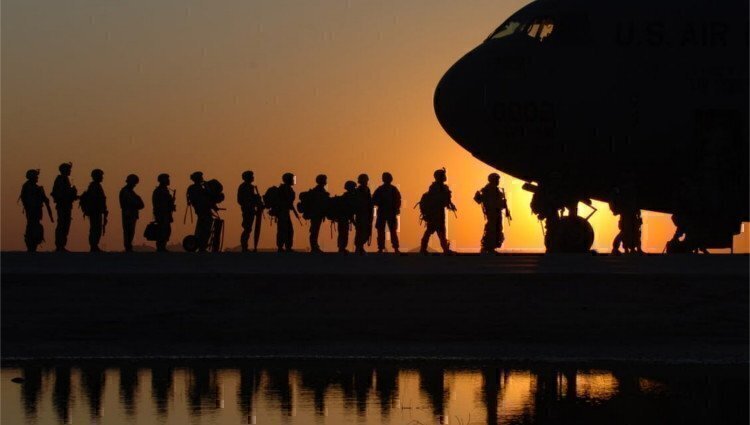 Learn More About Embry-Riddle Aeronautical University - Daytona Beach
Approved for the Post-9/11 GI Bill

Committed to the 8 Keys to Veterans' Success

Signed the VA's "Principles of Excellence"

Utilizes the federal Financial Aid Shopping Sheet

Approved for Armed Forces Tuition Assistance (TA) Funding

Signed the DOD Voluntary Education Partnership Memorandum of Understanding (MOU) for Tuition Assistance

Compliant with Section 702 of the Veterans Access, Choice, and Accountability Act of 2014 (Choice Act)

Participates in the Yellow Ribbon Program
Policy concerning military spouses and dependents whose families must move due to redeployment or relocation

Clubs or associations specifically for military spouses and dependents
Degrees & Certifications
Associate's Degree

Bachelor's Degree

Master's Degree

Doctoral Degree
Accreditation
Regional accreditation; Programmatic/professional accreditation
Areas of Study
Air Traffic Controller

Airline/Commercial/Professional Pilot and Flight Crew
Discover Your Future
Take advantage of Embry-Riddle Aeronautical University - Daytona Beach's commitment to your service. Request info now on how you can enroll!