It's that time of year again! It's time for spikin' the family egg nog, throwing snowballs at the neighborhood carolers, airings of grievances, feats of strength, putting up with Uncle Ted's drunken charades while he refuses to pass the mashed potatoes and, of course, not knowing what the hell to buy the military veteran in your life. It's the most wonderful time of the year indeed!
*SPONSORED*
To help ease the stress, we've once again created our updated annual gift guide for military veterans.
1.) Military Care Crate by Man Crates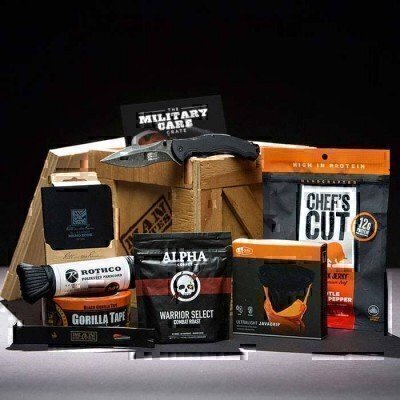 Perfect for your military boyfriend or husband. Picture this: You're a military veteran. You've been gnashing your teeth the last two days as you've had to sit there and answer questions from your cousin's new boyfriend about what it was like to be in the military. It's taken all of your mental capacity not to light him up like the tree in the other room. Suddenly, a wooden box and a crow bar appear in front of you. You're told to have at it.
Using the aforementioned built up anger, you pry into that thing and reveal a treasure trove of badassery. Suddenly your frustration turns to a big steaming pile of holiday cheer. This is essentially what the Military Care Crate from Man Crates will do. It comes complete with survival tools, jerky and all kinds of other cool "stuff."
Save your family from a living room brawl this holiday season. Buy your veteran a Man Crate.
2.) Tactical Christmas Stocking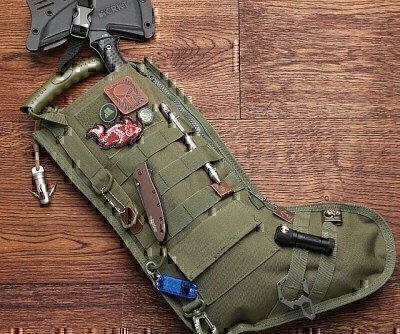 I imagine when John Rambo hangs his stocking by the chimney with care, this is probably what it looks like. Look at this thing! He wakes up from visions of .50 cals dancing in his head to find his tactical Christmas stocking stuffed with a 12 inch chocolate bowie knife and Santa still stuck in the booby trap he laid out for him.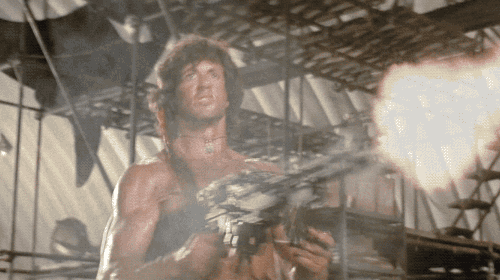 3.) Home For The Holidays Candle
When I think back to my childhood, I remember walking into my grandparents' house at Christmas and being met with the aroma of baked ham and my grandfather's Milwaukee's Best. I think, "wouldn't it have been nice to have had a candle that smells like a luscious blend of tart cranberries infused with spices, notes of orange, cinnamon, and clove?" Too bad this list didn't exist back then, because that's exactly what the Home For The Holidays Candle is!
These all American-made candles from Southern Elegance Candle Company have been produced exclusively for R. Riveter. R. Riveter is a military spouse owned company which produces lifestyle items for women, and they are fantastic!
4.) Public Toilet Survival Kit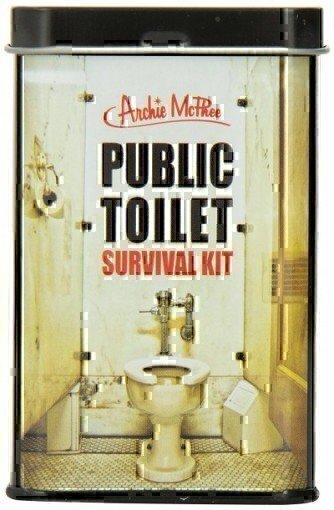 This is one of those gifts that can change a person's life. Understandably, military veterans have been faced with some of the worst bathroom conditions possible; Trees, open fields, crowded heads with little or no privacy, just to name a few. But sometimes the comforts of nature are more forgiving than the family bathroom at your local mall. I don't need to get into specifics here, but let's just say you should probably dress like Walter White in his laboratory when you anxiously wander into a mall bathroom during Christmas shopping season.
Now that they're a civilian again, help the veteran in your life make it through the holidays with the Public Toilet Survival Kit.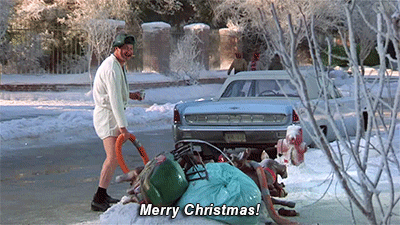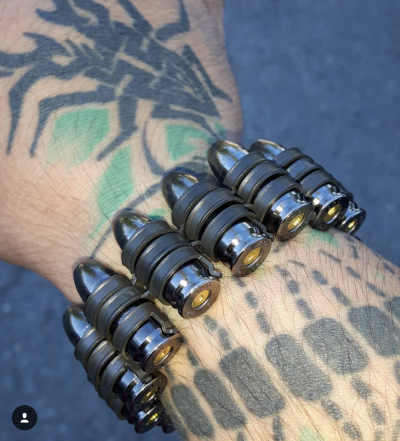 I can respect anyone who would wear a bracelet made of bullets in public. You've got to be a genuine badass to pull this one off, which most vets are. This is why this is a great gift for a veteran – male or female. You may know you're a badass. Your friends may know you're a badass. But you throw on a bracelet made of bullets, now everyone you come across knows you're a badass. Talk about a game changer.
Check Out The Combat Unicorn Site To Get Yours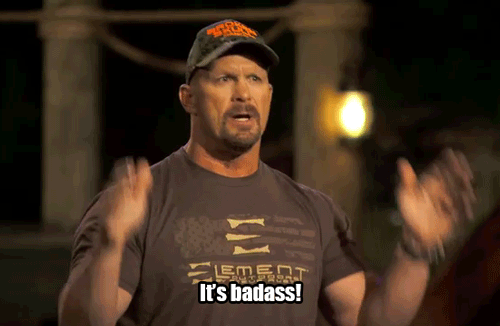 6.) Wooden Military Pennants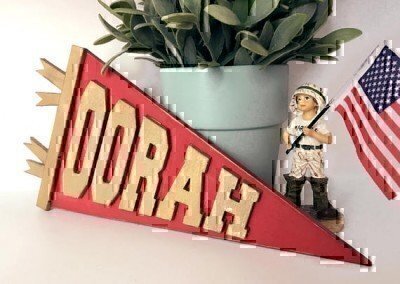 These are awesome. Coming in at a price of only $10, this represents that ideal gift that is both thoughtful and light on the wallet. This is also another uni-sex gift. You throw an OORAH wooden pennant in a game room and it's suddenly a little more sophisticated and decorative. You throw that same OORAH wooden pennant in a bathroom next to some decorative soaps and you've made your house a home. We'll call this a utility gift.
Check out the Knot Bad Woodwork store on Etsy to find yours!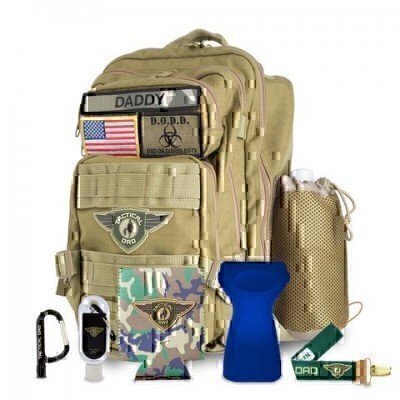 Let's be honest here, because the folks over at Tactical Dad Packs certainly were. No dad wants to carry around a baby bag that looks like a big, pink paisley covered purse. That's not to say that they wouldn't do it to make their significant other significantly happier. But let's keep the dad's pride in mind here. Let him at least feel like the Chuck Norris of baby changing with one of these awesome packs.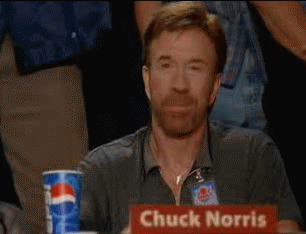 8.) Discreet Stabbing Tool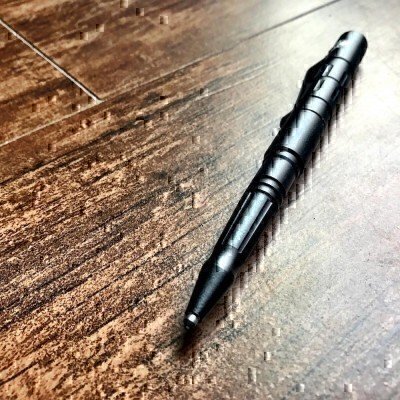 Seriously, that's what it's called. Retired Navy SEAL Clint Emerson created what he calls the "Violent Nomad." Violent Nomad is a persona that believes in the notion that "it's okay to acquire bad guy skills," in order to protect yourself. This is yet another gift that is great for both male and female vets. The "Discreet Stabbing Tool" acts as a fully functioning pen, but it has a metal tip on the other side that can be used for defense. Pretty cool.