The best place for veterans.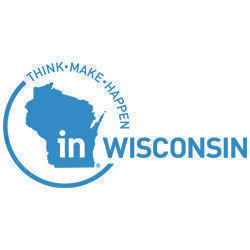 About Wisconsin
Looking for the best place to live and work after your military service ends? Wisconsin has it all. You'll find clean air, beautiful, natural areas for outdoor recreation, friendly neighbors, great schools from pre-K through technical colleges and research universities, the nation's best healthcare and a thriving job market. Housing is diverse and affordable, and commute times are well below the national average. Living here offers you more—and allows you to be more you.
Why We Value Veterans
At various points in your life you'll need and want different things—but no matter what the future holds, you'll always be a veteran. That's why Wisconsin is the best place to enter the civilian world. Here, you'll find more of the nationally recognized programs for vets than any other state, along with seven additional state programs. You'll have access to veteran service organizations with 100,000+ members in 700+ local posts or chapters. And you'll even enjoy shopping at the nation's highest ratio of stores that offer discounts to veterans. Simply put, Wisconsin welcomes returning service members with open arms.
Lowest Unemployment Rate in the Nation
City in U.S. for Work-Life Balance
Learn More About Wisconsin
CONTACT WI VETERAN RESOURCES
For more information on Wisconsin's programs, benefits and services,
please contact: 1-800-WIS-VETS (947-8387)
7:45 a.m. – 4:30 p.m. CST, Mon-Fri or visit wisvets.com
What We Offer
Wisconsin GI Bill offers eligible veterans and their dependents free tuition benefits

Veterans receive preference for Wisconsion civil service jobs

Veterans have access to a professional/occupational license fee waiver

Veterans employment grant encourages Wisconsin businesses to hire veterans

More than 65,000 veteran-owned businesses are located throughout Wisconsin
Wisconsin GI Bill offers eligible veterans and their dependents free tuition benefits spouses

Wisconsin has one of the top-rated public school systems in the U.S.

Wisconsin is ranked the 6th best place to raise a family in the nation

Wisconsin is ranked #1 in the U.S. for healthcare quality

Wisconsin is ranked #3 in the nation for quality of life
Discover Your Future
Take advantage of Wisconsin's commitment to your service. Request info on how you can live and work here.