BACK TO EMPLOYERS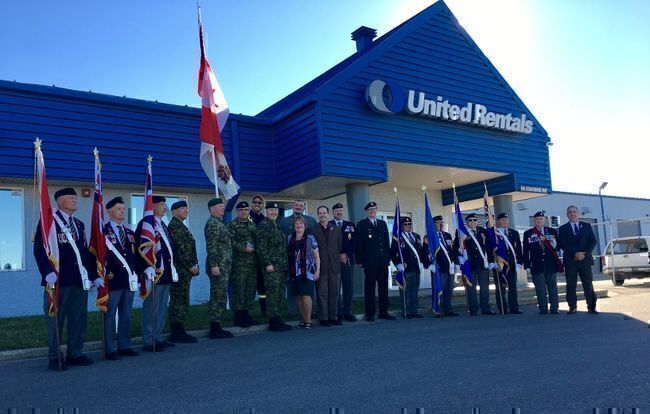 Sponsored Content
United Rentals, Inc.
Join Us to Reach Success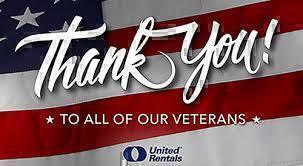 HQ: Stamford, CT
United Rentals, Inc. is the largest equipment rental company in the world. The company has an integrated network of 895 rental locations in 49 states and 10 Canadian provinces. The company's approximately 12,400 employees serve construction and industrial customers, utilities, municipalities, homeowners and others. The company offers approximately 3,200 classes of equipment for rent with a total original cost of $8.94 billion. United Rentals is a member of the Standard & Poor's 500 Index, the Barron's 400 Index and the Russell 3000 Index® and is headquartered in Stamford, CT. Additional information about United Rentals is available at unitedrentals.com.
265
# of new veteran hires last year
1,456
Number of veteran employees
WHY WE VALUE VETERANS
United Rentals offers a work environment that values the skills Veterans have learned through their military service, while providing veterans and their spouses the flexibility needed for National Guard or Reserves commitments. We hor the Uniformed Services Employment and Reemployment Rights Act of 1994 (USERRA). We also provide pay during active duty deployments and job protection for service members and eligible family members during an active leave or medical leave. We're proud to have our Veterans Employee Resource Group leads our Company's focus on Veteran causes such as Fisher House, Soldier Socks/EKSO Suit, ECAD and Wounded Warrior Project.
DISCOVER YOUR FUTURE
Take advantage of United Rentals, Inc.'s commitment to your service. Request info now on how you can enroll
CONTACT US
CONTACT US