BACK TO EMPLOYERS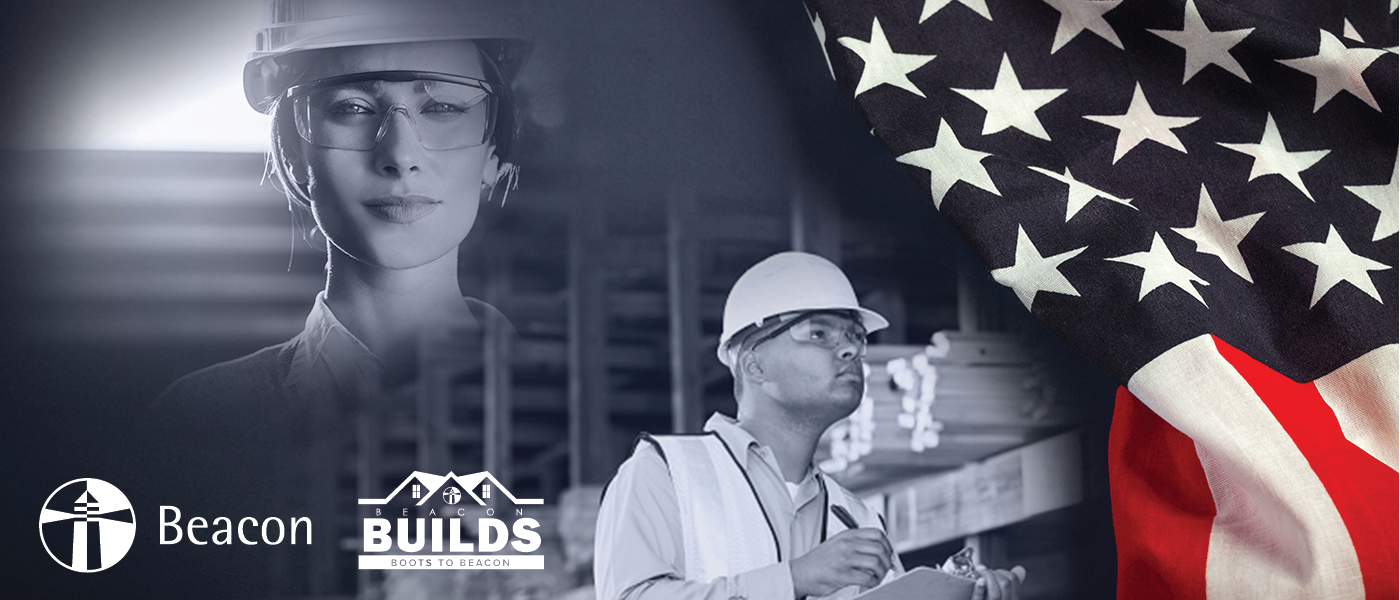 Sponsored Content
Beacon Roofing Supply
Achieve Success. Apply Today.
HQ: Herndon, VA
Beacon Roofing Supply, Inc. is one of the largest distributors of residential and non-residential roofing and complementary building products in North America. Beacon currently has over 380 locations in 48 U.S. states and 6 Canadian provinces and more than 5,000 employees. We are known throughout the building supply industry for having quality people, quality service and quality building products.
WHY WE VALUE VETERANS
The Boots to Beacon program promotes the recruitment of individuals who have served our country and are interested in transitioning to the civilian workforce. Beacon Roofing Supply proudly attracts, hires, and develops service members of the U.S. Armed Forces to support our talent pipeline and ensure that a sufficient number of highly qualified employees will be available and ready for key roles across all areas of the business. Beacon offers distinct career path opportunities for returning military personnel to include Senior Enlisted and Junior Military Officers (JMO's) as well as motor operators or cargo specialists. The Boots to Beacon program applies to all locations of Beacon Roofing Supply, Inc. in the United States as it pertains to hiring and retaining Active Duty, Reserve, National Guard, and retired military personnel. The Troops to Trucks portion of our program focuses on individuals who have specific skill sets in transportation and logistics. As a distribution company, it is essential we attract and retain high caliber and service oriented drivers, loaders and warehouse employees to deliver for our customers. Troops to Trucks recognizes outstanding performance, and new recruits who demonstrate a high level of performance and strong leadership characteristics can be considered for a "fast-track" through our driver career path model. Training, assessment, and support (key program components) have been developed and will be used to help our veteran employees achieve the milestones needed to reach their ultimate career goals.
DISCOVER YOUR FUTURE
Take advantage of Beacon Roofing Supply's commitment to your service. Request info now on how you can enroll
CONTACT US
CONTACT US