Opportunities Await in Your Post-Military Career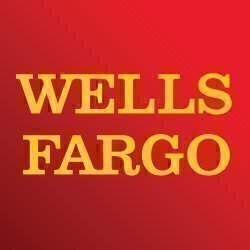 Company Information
Wells Fargo & Company (NYSE: WFC) is a diversified, community-based financial services company with $1.9 trillion in assets. Wells Fargo's vision is to satisfy our customers' financial needs and help them succeed financially. Founded in 1852 and headquartered in San Francisco, Wells Fargo provides banking, investments, mortgage, and consumer and commercial finance through more than 8,300 locations, 13,000 ATMs, the internet (wellsfargo.com) and mobile banking, and has offices in 42 countries and territories to support customers who conduct business in the global economy. With approximately 263,000 team members, Wells Fargo serves one in three households in the United States. Wells Fargo & Company was ranked No. 25 on Fortune's 2017 rankings of America's largest corporations. News, insights and perspectives from Wells Fargo are also available at Wells Fargo Stories.
Why We Value Veterans
Wells Fargo is committed to building a diverse and inclusive workplace where all team members are valued, respected, and can bring their full authentic self to work. We currently employ more than 8,400 team members who self-identify as veterans, and we value their leadership, discipline, and service record. Our goal is to employ 20,000 veterans and active service members by 2020. We're dedicated to helping our veteran team members grow and advance their careers based on their individual goals and aspirations. Our Career Resource Program provides team members with developmental tools and resources to do just that. The Wells Fargo Veterans' Team Member Network (VTMN) boasts 5,900 team members across 31 chapters nationwide and supports the professional growth and development of its members through networking, community outreach, and volunteer opportunities. The group also promotes greater veteran awareness while supporting Wells Fargo's business strategies and our Vision, Values & Goals.
What We Offer
Commitment to employ 20,000 veterans by 2020

Partnerships with Veteran Service Organizations to attract military talent

Veteran Employment Transition (VET) Program

Apprenticeship USA

Base Strategy - Wells Fargo supports transitioning military personnel on 9 bases through high touch relationships and career coaching.
Applications are marked and/or tracked as veterans, service members or military spouses

Military Property Care Program

Employee Assistance Consulting and Spousal Support
Take advantage of Wells Fargo's commitment to your service. Request info now on how you can join the team!