Take your post-military education goals to the next level.
Sponsored Content
School Information
Regent University is one of the nation's leading academic centers for Christian thought and action, with associate, bachelor's, master's and doctoral degrees available worldwide. We offer affordable, high-quality degree programs, but what sets Regent apart is our mission to prepare men and women to excel both in mind and spirit. Our students, faculty and administrators share a calling, founded on biblical principles, to make a significant difference in our world.
Why They Value Veterans
Regent University is dedicated to empowering the military community by providing support and resources to assist in the transition to student life, and to promote academic, professional and spiritual growth. We provide a community of support throughout the entire lifecycle of each student. We offer a robust variety of services and opportunities to include free professional counseling, coaching, and tutoring services, military benefits advising; military academic advising; dedicated veteran study and lounge space; career counseling and preparation; military community events for students and their families; and many other support functions and accommodations to ensure the holistic success of our students.
PERCENTAGE OF VETERAN ENROLLMENT
Learn More About Regent University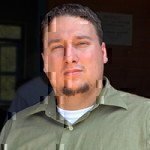 Hear first-hand why attending Regent is life changing. Choosing the right school for your post-military education can be hard. There are multiple schools with great benefits...who knows what to choose! Now you can learn from someone else's experience how their military skills helped, why they chose Regent, and what challenges they faced in the transition.
Approved for the Post-9/11 GI Bill

Committed to the 8 Keys to Veterans' Success

Signed the VA's "Principles of Excellence"

Utilizes the federal Financial Aid Shopping Sheet

Approved for Armed Forces Tuition Assistance (TA) Funding

Signed the DOD Voluntary Education Partnership Memorandum of Understanding (MOU) for Tuition Assistance

Member of the Servicemembers Opportunity Colleges Network

Compliant with Section 702 of the Veterans Access, Choice, and Accountability Act of 2014 (Choice Act)

Participates in the Yellow Ribbon Program
Tuition discounts specifically for military spouses and dependents

Scholarships specifically for military spouses and dependents

Policy concerning military spouses and dependents whose families must move due to redeployment or relocation
Degrees & Certifications
Less than one year certification/licensure

One, but less than two year certification/licensure

Associate's Degree

Two, but less than four year certification/licensure

Bachelor's Degree

Post Baccalaureate Certificate

Master's Degree

Master's Certificate

Doctoral Degree

Professional Degree
Accreditation
Regional accreditation; Nationally recognized accreditation; Programmatic/professional accreditation
Areas of Study
Business Administration and Management, General

Communications, General

Computer and Information Systems Security/Information Assurance

Criminal Justice/Police Science

Elementary Education
Discover Your Future
Take advantage of Regent University's commitment to your service. Request info now on how you can enroll!