Opportunities Are Endless; Education Is Key
Sponsored Content
School Information
Eastern University is a co-educational Christian University of the Arts and Sciences located in the western suburbs of Philadelphia at 1300 Eagle Road in St. Davids, PA. Eastern enrolls approximately 3500 students in its undergraduate, graduate, professional, urban, Seminary and international programs. Eastern University offers many online and blended online programs. Alumni and faculty of Eastern University have received the MacArthur Foundation award, Olaf Palma International Justice Award, Regional Emmy for PBS Documentary, and Lindback Awards for Excellence in Teaching. Its core values of faith, reason and justice are woven into all of its educational programs.
Why We Value Veterans
Eastern University values those who have served in the United States Armed Forces and have defended our nation's freedoms. We seek to serve our military and veteran students by providing up-to-date and easily accessible information concerning their benefits and how to take advantage of them, and to make a smooth transition to college life. Named as one of the 50 Best Colleges for Older Students by Bestcolleges.com and a College of Distinction for CollegesofDistrinction.com, Eastern provides students with meaningful and helpful support resources such as academic support, career services, and counseling; all in a caring, Christian environment. Further EU offers Vet Student Worker positions and supports student led Vet community initiatives.
PERCENTAGE OF VETERAN ENROLLMENT
Learn More About Eastern University
You're not in this transition alone. Click below to follow in this veteran's footsteps.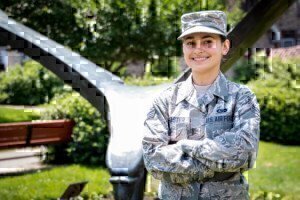 Hear first-hand why attending Eastern University is life changing. Choosing the right school for your post-military education can be hard. There are multiple schools with great benefits...who knows what to choose! Now you can learn from someone else's experience how their military skills helped, why they chose Eastern University and what challenges they faced in the transition.
Approved for the Post-9/11 GI Bill

Signed the VA's "Principles of Excellence"

Utilizes the federal Financial Aid Shopping Sheet

Approved for Armed Forces Tuition Assistance (TA) Funding

Signed the DOD Voluntary Education Partnership Memorandum of Understanding (MOU) for Tuition Assistance

Member of the Servicemembers Opportunity Colleges Network

Compliant with Section 702 of the Veterans Access, Choice, and Accountability Act of 2014 (Choice Act)

Participates in the Yellow Ribbon Program
Tuition discounts specifically for military spouses and dependents

Scholarships specifically for military spouses and dependents

In-state tuition without residency requirements for military spouses and dependents
Degrees & Certifications
One, but less than two year certification/licensure

Associate's Degree

Two, but less than four year certification/licensure

Bachelor's Degree

Master's Degree

Master's Certificate

Doctoral Degree
Accreditation
Regional accreditation; Programmatic/professional accreditation
Areas of Study
Accounting

Business Administration and Management, General

Criminal Justice/Police Science

Elementary Education

Health Professions and Related Programs
Discover Your Future
Take advantage of Eastern University's commitment to your service. Request info now on how you can enroll!